"Indie Game the Movie" hits funding goal in 24 hours, final cut to be even shinier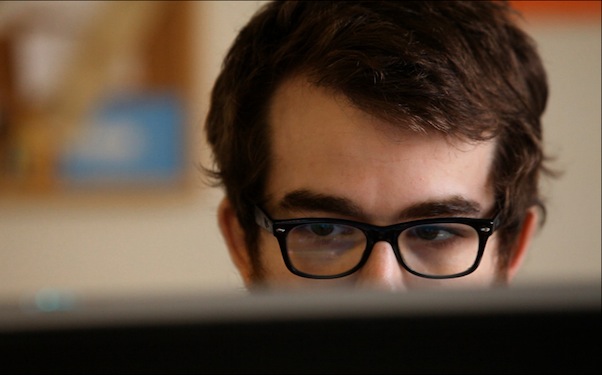 Posted by Evan Narcisse on
It was just yesterday that the trailer for "Indie Game the Movie" premiered, accompanied by word of another Kickstarter campaign to get the finishes done on the film. Well, in an amazing show of anticipation and support for the doc, it appears that they've already hit their funding goal. Pajot and Swirsky sent along the following note:
It's now been 24 hours since we launched the trailer and $35,000 Kickstarter campaign for the film. What's transpired has totally blown us away.

In just a smidge over 24 hours, we were able to reach our Kickstarter goal. The campaign currently stands at $ 37,503 from a very generous, big-hearted crowd of 804 people. Our first Kickstarter go-around (May, 2010) saw our initial goal of $ 15,000 raised in 48 hours. We hit that mark in the first 9 hours this time.

We just wanted to say a quick word of thanks for all the coverage and support. The articles, posts and tweets were invaluable, and we really appreciate every bit of it.

Also, it's near-impossible to communicate how grateful we are to the fans and supporters of the film. It's quite clear that the community really wants to see this film made. And we intend to do just that.

The total raised is already ear-marked for specific post production expenses, but money raised beyond the goal mark will allow us to add to the production value and audience experience even further. We are going to be working on this thing and making it as good as it can be, right up until they pry it out of our still-editing fingers for the premiere 🙂

Over the past 24 hours, we've tweeted & emailed hundreds upon hundreds of 'Thank You's' but it still doesn't seem to do the trick. So, we are going to honour this fantastic demonstration of support the absolute best and honest way we know how…

…We're going right back to work.
This news means that they'll be able to complete the film in style and give the stories of all the featured developers the treatment they deserve. However, Pajot tells me that they're still looking for a distributor so if any IFC readers have the hook-up, head over to indiegamethemovie.com and drop them a line. Hopefully, it won't be long before we can see the fruits of Swirsky and Pajot's labors.