"The Human Centipede Part 2" Banned in Britain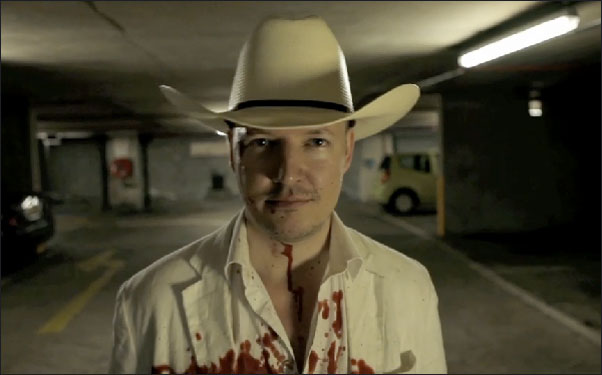 Posted by Matt Singer on
Empire reports that the British Board of Film Classification (BBFC) has banned "The Human Centipede Part 2 (Full Sequence)" from release in the UK. The first "Human Centipede" was released uncut in Britain with an "18" rating, the equivalent of an NC-17 in the United States, but apparently the "Full Sequence" is more grueseome (or awesome, depending on your taste). I would be very wary about reading Empire's piece because the full text of the BBFC's ruling includes MAJOR SPOILERS about the plot of the film. Seriously, not enough to not let people see the movie, BBFC, you've got to ruin the story for them too? Hold on, let me pick at this scab on my finger so you can pour some salt in there while you're at it.
Anywho, here is a spoiler-free excerpt from the BBFC's statement:
Unlike the first film, the sequel presents graphic images of sexual violence, forced defecation, and mutilation, and the viewer is invited to witness events from the perspective of the protagonist. Whereas in the first film the 'centipede' idea is presented as a revolting medical experiment, with the focus on whether the victims will be able to escape, this sequel presents the 'centipede' idea as the object of the protagonist's depraved sexual fantasy… It is the Board's carefully considered view that to issue a certificate to this work, even if confined to adults, would be inconsistent with the Board's Guidelines, would risk potential harm within the terms of the VRA, and would be unacceptable to the public.
If the ban sticks, "Centipede 2" would join a long list of horror classics that have been banned (at least for a while) by the BBFC, including the original "Texas Chainsaw Massacre" and "Last House on the Left," "The Driller Killer," and "Blood Feast." They can't use it in England, I guess, but I think the BBFC just gave IFC Films' their tagline for their US Release, coming later this year: "Watching this movie could be hazardous to your mental health."
Should movies be banned? Tell us what you think in the comments below or Twitter and Facebook! And if you never saw the first teaser for "Human Centipede Part 2," we've still got it here on IFC.com