Werner Herzog Reads "Go The F**k To Sleep"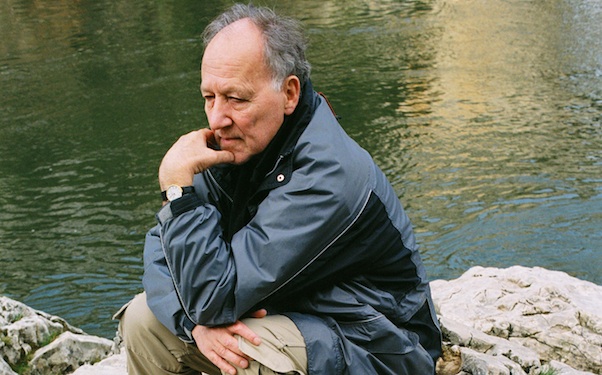 Posted by Matt Singer on
Via indieWIRE, here is some life-altering (and perhaps life-shorteneing) footage of Werner Herzog, director of such family film classics as "Bad Lieutenant: Port of Call New Orleans," "Lessons of Darkness," and "Nosferatu the Vampyre," reading the hot new kids book "Go The F**k to Sleep" by Adam Mansbach.
Werner Herzog is a masterful director; his latest film, "Cave of Forgotten Dreams," is just the most recent example of his powers. But his true calling is as a comedian. One only need watch his recent appearance on "The Colbert Report" or either of the two different improvisational comedies directed by Zak Penn that he totally steals to realize this man is one of the most naturally gifted comedians on the planet. He's just so brilliantly deadpan; he makes Steven Wright look like Jerry Lewis. That unmistakable voice and his legitimately huge intellect gives everything he says this incredible gravitas. Put it in the service of, say, a silly parody of a children's book or a reading of the Burger King Whopper Bar menu, and you have a recipe for pure comic gold.
Someone start the "Werner Herzog for 'SNL' Host" Facebook group right now. Or better yet, give the man his own variety and talk show. Creepy monologues about God and chaos, remotes from Antarctica or Mars, Herzog's version of Stupid Pet Tricks (where the pets are savage wild animals and they're uncannily smart, and they kill the studio audience to prove that nature is wild and carnal and evil); it would only be the best hour of programming in the history of television. And when it was over you could go the f**k to sleep.
Would you watch Werner Herzog on "Saturday Night Live?" Let us know in the comments below or on Facebook and Twitter!