Fraggle Rock Film Gets Score By Scissor Sisters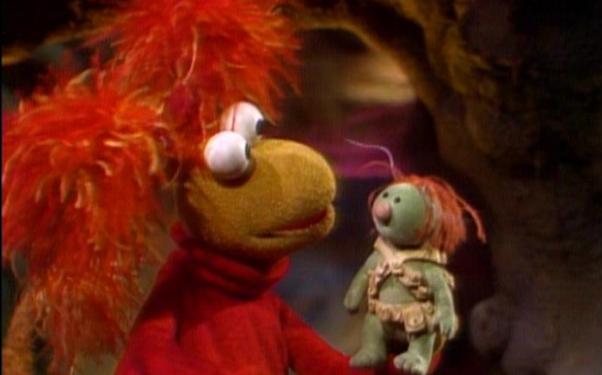 Posted by Brandon Kim on
It may seem off that a band named after a lesbian sexual position has been tapped to score a children's film, but Scissor Sisters frontman Jake Shears and multi-instrumentalist Babydaddy will be writing the music to the Henson Company's "Fraggle Rock" film, the Guardian reports.
A music heavy show with a great theme, "Fraggle Rock" originally ran on HBO from 1983 to 1987, delighting kids with the subterranean antics of Fraggles and the little Doozer's, whose crystalline-looking structures (made of delicious radish dust) the Fraggles subsisted on. Ahmet Zappa (son of Frank) began working on the film adaptation in 2006, but was replaced by the Weinstein Company with another writer (who has also since struggled with the Weinstein Company publicly), and the film has suffered long delays.
The idea for this seemingly unlikely collaboration between the Scissor Sisters and The Henson Company may have been born at the 2005 Brit Awards, where the band performed "Take Your Mama" with some elaborate Henson puppets.
Scissor Sisters and Fraggles? Let us know what you think of this pairing in the comments below or on Twitter or Facebook!