Flavor Flav Recalls Sex At Age Six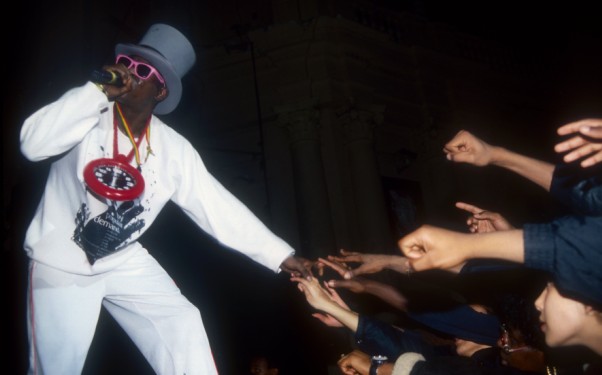 Posted by Brandon Kim on
Time piece connoisseur and archetypal hype man, Flavor Flav, comes clean about his crazy past in his new memoir, "Flavor Flav: Icon." In it, he talks about his career turn from rapper to reality TV star, and all the blow he did in between. He also talks about losing his virginity at age six, which he expounded upon in an interview with PopEater.
"I was six years old. I lost my virginity by experimenting. The girl was the same age as me. We kind of felt a little something funny. We knew it was kind of wrong yet we felt it was kind of natural," Flav explained. "I mean I call it a lost virginity when the penis penetrates the vagina, I do consider that a cherry pop."
Flav, who never tires of carrying a giant clock around with him also described his rampant cocaine addiction. "I was spending $2,600 a day, for six years, every single day. I don't know how much that is but if you did the math, wow, I went through a lot of money," he said. PopEaters math yields a figure: $5,696,600. Hey, hype men don't run on apple juice. That's still dwarfed by Steven Tyler's $20 million, but also in a much shorter time frame. "If I did the math I'd probably be shocked on how much money I spent, I'd probably punch myself in the face," Flav admitted.
An avid bowler (who refers to himself as Flavor Flav Twinkle Toes Flintstone), he's all cleaned up now, and soon to be married to his girlfriend of eight years with whom he also has a child (one of a total of seven). "I just really want to be in the right financial position before I say 'I do,'" Flav said.
Yeeah Booy! Let us know what you think of Flavor Flav in the comments below or on Twitter or Facebook!