Five Reasons to Watch "Gone Baby Gone" Tonight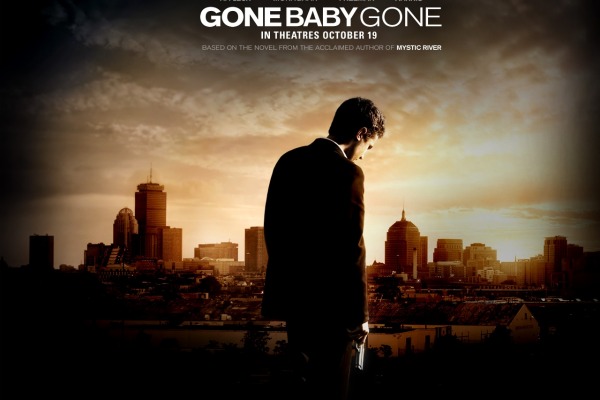 Posted by Melissa Locker on
Ben Affleck's adaptation of Dennis Lehane's novel "Gone, Baby, Gone" is one of those movies that stop you in your tracks in your seat at the theater or on your couch. While that doesn't make a ton of sense, if you've seen the film, you know what I mean. Sadly, hardly anyone saw the film. Rectify that tonight when IFC airs "Gone Baby Gone" at both 8 p.m. ET and 10:30 p.m. ET. The film stars Casey Affleck as Patrick Kenzie, a private investigator from working-class Boston who takes on a case involving a kidnapped girl. The girl's aunt begs Patrick to take the case because he has connections to criminal Boston that the police do not. He agrees and along with his partner, Angie Gennaro (Michelle Monaghan), they uncover a web of corruption that threatens the relationship between the two. Ed Harris and Morgan Freeman co-star as members of the Boston Police Department.
If you need more convincing, here are five reasons to watch "Gone Baby Gone" tonight:
1. Casey Affleck When you see Casey as Patrick Kenzie, the working man's Sam Spade, you can't help but wonder why the lesser Affleck is not the bigger star. He is by turns heartbreaking, heartstopping, and fearless.
2. Ben Affleck. While most people still view Ben as an actor, he really shines behind the camera. His directorial debut "Gone Baby Gone" was one of the best American movies of the decade, though many people never found out since it barely made $20 million domestically. Be a part of the in crowd and watch this amazing movie tonight.
3. Morgan Freeman and Ed Harris. Casting Freeman and Harris as anything would mean dazzling performances, but making them Boston cops is a stroke of genius.
4. Amy Ryan. Fans of "The Wire" and "The Office" know Amy Ryan can act, but it was still a well-deserved surprise when she was nominated for an Oscar for her role as Helene McCready, mother of the missing girl, in this crime thriller.
5. Boston The city, not the band, although we won't complain if you watch the movie due to the band's awesomeness. However, the greatest achievement in "Gone Baby Gone" is its sense of place, which is, of course, Boston. Ben Affleck paints a stark portrait of the city and it's poorer residents casting real life denizens of the town and shooting entirely on the city's streets.
"Gone Baby Gone" airs on IFC tonight at 8 p.m. and 10:30 p.m. ET; Thursday, Jul. 7 at 8 p.m. and 10:30 p.m. ET; Saturday, Jul. 9 at 8 p.m. ET and 10:30 p.m. ET; and Sunday, Jul. 31 at 8:30 PM ET