Fans Bring The Bleak World of "Gears of War" to Life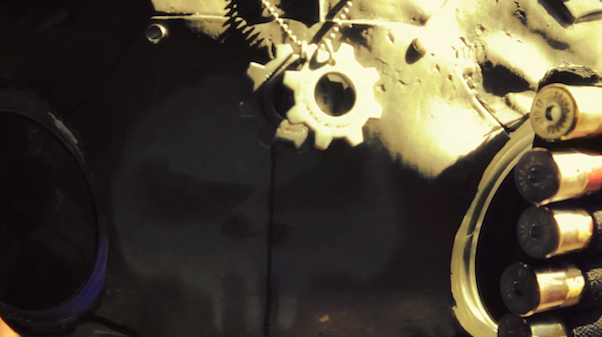 Posted by Evan Narcisse on
Like any best-selling video game franchise, there's been talk of a "Gears of War" movie for the better part of a decade now. The first "Gears" game established the sci-fi war series as an important pillar on Microsoft's Xbox 360 game console in 2006. Then, "Gears 2" cemented the kind of gamer loyalty that drives multimillion dollar success in 2008. The first believable whispers about bringing Marcus Fenix and the other human soldiers in Delta Squad to the silver screen bubbled out of Comic-Con in 2009, with director Len Wiseman attached.
But budget concerns and talent availability have apparently put the project in limbo. The "Gears" games tell the tale of an all-consuming war on the planet of Sera, where humans fight against slug-like subterranean race called the Locust. Epic Games' design director Cliff Bleszinski makes much of the game's attention to architecture and a bombed-out Euro village aesthetic, and you'd have to nail that to make a "Gears" film feel authentic. It's the kind of movie that'll need money to capture the game's distinct look.
That's why it's so amazing that Try Force Productions' low-budget trailer effectively channels the milieu of Marcus Fenix. The 1:42 trailer doesn't tell any kind of story but as works a proof-of-concept. Sure, the guy acting as Marcus doesn't have the playable character's roided-out bulk and the environs don't look as sci-fi as they do in the three games. But, Try Force's clip captures the lonely, desolate feeling of a "Gears" playthrough, of hustling your way through a ravaged world where loss echoes out in the empty spaces. The filmmakers are trying to crowd-fund their future efforts, so if you want to see more of this kind of thing, visit their Kickstarter page.
Does the sight of this fan-made trailer get you more excited for a "Gears" movie or do you want Hollywood to stay away from Marcus, Dom and Cole Train? Let us know in the comments below or on Facebook or Twitter.