Ewan McGregor on "Beginners"' Canine Acting Secrets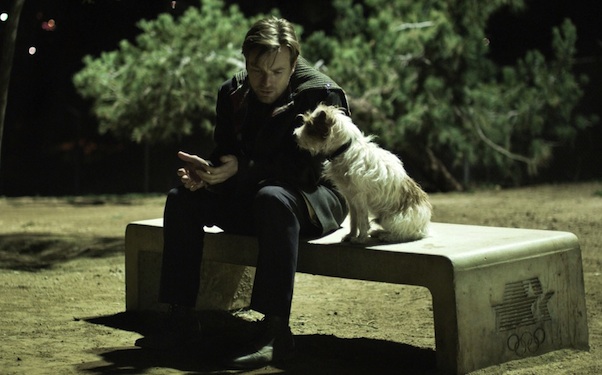 Posted by Matt Singer on
In most movies, last billing is reserved for big actors making a small contribution to a film — "Jeremy Renner, Anthony Mackie… And Guy Pearce" in "The Hurt Locker." In "Beginners," last billing goes to Cosmo, the small Jack Russell terrier who makes a big impact on Oliver (Ewan McGregor) after he inherits him from his dead father. As Oliver struggles with his grief over his father's death, he also struggles with this new companion, who constantly stares at him through intense, soulful eyes.
As most people do when they're alone with a dog, Oliver starts to have conversations with Arthur. As few dogs do when they're spoken to by a human, Arthur speaks back via very articulate subtitles (i.e. "Tell her the darkness is about to drown us unless something drastic happens right now."). They're funny at first and then actually kind of moving, in part because of the amazing performance from little Cosmo. During my interview with Ewan McGregor last week at the "Beginners" junket, I asked him about Cosmo's performance and the secrets to acting opposite a canine (spoiler alert: multiple dogs!):
Who's the greatest dog actor of all time? Let us know in the comments below or on Twitter or Facebook!