Eric Ladin of AMC's "The Killing" Brings The Thunder As Cole McGrath in "Infamous 2"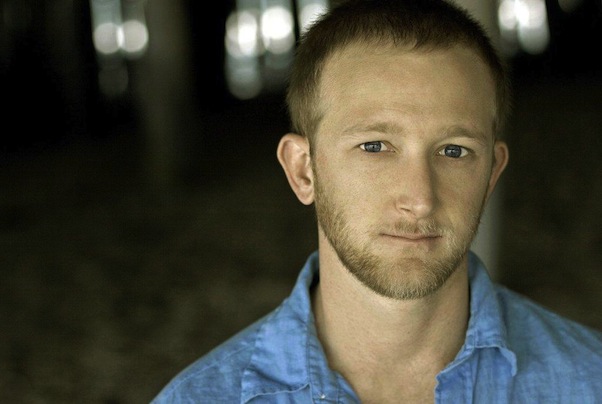 Posted by Evan Narcisse on
Eric Ladin's got one of those 'that guy' faces that you know you know from somewhere, even if you can't quite remember his name. Slightly boyish with a shock of blonde hair, Ladin became known to many as part of the cast of HBO's "Generation Kill" series and later landed an even more high-profile part as William Hofstadt, brother to January Jones' Betty Draper. The Texas-born actor can currently be seen as campaign manager Jamie Wright on AMC's latest hit "The Killing".
But Ladin's latest role isn't about his face. The 33-year-old takes over the role of electric superdude Cole McGrath–previously voiced by James Cottle–in the just-released "Infamous 2." The PS3 exclusive sequel switched up production methods and moved from just voice recording to full performance capture. This time out, the combination of Ladin's raspy voice and nuanced body language are what bring Cole to life in the game. Ladin took the time to answer a few questions about playing Cole, the zombie apocalypse and which of the game's two superpowered women would win out with the lead of "Infamous 2."
How'd you come to be involved in "Infamous 2"?
The initial meeting came through my agents. After an audition in which I read with some of the other actors in the project, as well as some physicality work, I went to Sucker Punch and met with the developers of the game and the entire "Infamous 2" team. There was a healthy amount of pre-production work, and then we got to shooting.
Your portrayal of Cole comes after the work of another actor. Was there an impulse to maintain some kind of continuity and change your voice, or was the decision to make it your own from the get-go?
A happy medium of both. I, of course, had to honor the continuity of the character from the first game but, at the same time, this was going to be my take on Cole. That's why they hired me.
You don't sound as growly on "Mad Men" or on "Big Love". What was the inspiration for your Cole voice?
It's not just the voice; it's the character, really. Cole comes from a different place; he has a different history. He has more grit to him than the other two characters.
Was your work on "Infamous 2" your first motion capture experience? What was the biggest adjustment when compared to on-camera performances?
No, I did one day on "L.A. Noire." However, it wasn't enough time to get completely comfortable with the process. It takes a while as you have to get used to acting naturally without props, wardrobe, sets and all the other luxuries we on-camera actors are used to.
What appeals to you about Cole? Are there certain qualities of his that you'd try to bring out in your performance?
I tried to bring out all of his qualities in my performance. The ones that appeal to me the most are vulnerability, humility, humor and most importantly likability.
video player loading
.
.
.
Out of the two female partners he meets in the game, who do you think Cole should end up with, Kuo or Nix?
Probably Kuo, as she is more level-headed and has more in common with Cole.
What's your current video game obsession? What are your all-time favorites?
Well, I just played "Infamous 2" all the way through yesterday, so that was awesome. I am about to start "L.A. Noire," and I think "Uncharted 2" is pretty fantastic. All-time favorites, hmm…I logged a lot of hours on "Contra" (if you forgot the cheat code, call me; I got you covered) and in the sports arena I loved "Tecmo Bowl" and "Mike Tyson's Punch Out." Wow, those were some graphics huh?!
You played Ellis, one of the human survivors in "Left 4 Dead 2." What's the first thing you'd do in the event of a zombie apocalypse, like the one Ellis has to fight through?
Hit up a car dealership, hotwire a truck, take it to a groceries store and load up! Then, probably go find some guns.
Has the success of "The Killing" taken you by surprise at all? It's so different than other police procedural-type shows, with the gloomy tone and slower pace.
Surprised? No. Thrilled? Yes! When I read the pilot, I knew it was special; it was different. I feel like there is plenty of audience out there for this type of show and I am just so excited that I am lucky enough to be a part of it.
Are there any similarities between Jamie, the character you play in "The Killing" and Cole McGrath?
They both have an extremely strong will to win; win at all costs. Neither like to lose, I think that is something I share with the both of them.