Emma Roberts: Actress And Costume Designer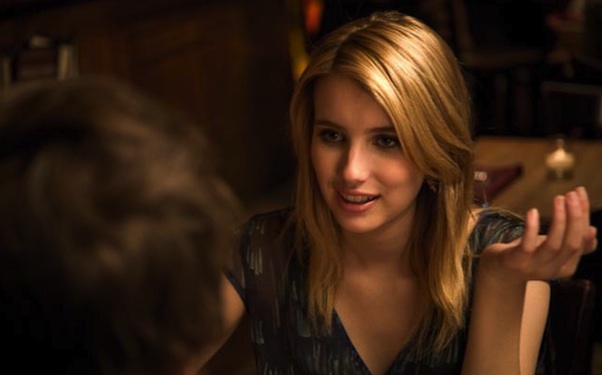 Posted by Matt Singer on
Here's a quick glimpse at our full interview with Freddie Highmore and Emma Roberts, the stars of the new film "The Art of Getting By." The debut feature from writer/director Gavin Wiesen, "The Art of Getting By" is about a New York City teenager named George (Highmore) who is, shall we say, motivationally challenged. Directionless, confused, with a crummy home life, George is in danger of flunking out of high school until a random act of generosity introduces him to Sally (Roberts), who brings him into a new circle of friends and offers him the chance to set his life on track.
Wiesen based a lot of George on his own experiences growing up in New York City so I asked Emma Roberts whether she brought any of herself to the role of Sally. The biggest thing, apparently? The character's wardrobe, which was mostly hers right down to the costume she wears on the film's poster. And though you won't see it in this clip, I asked Highmore whether he contributed any of his wardrobe to the film. The answer? No.
"The Art of Getting By" opens in limited release Friday. We'll have more from our interview with Highmore and Roberts tomorrow.
Looking forward to "The Art of Getting By?" Tell us in the comments below or on Facebook and Twitter!