E3 2011: Exclusive First Look At "Resistance 3" Gameplay On PS3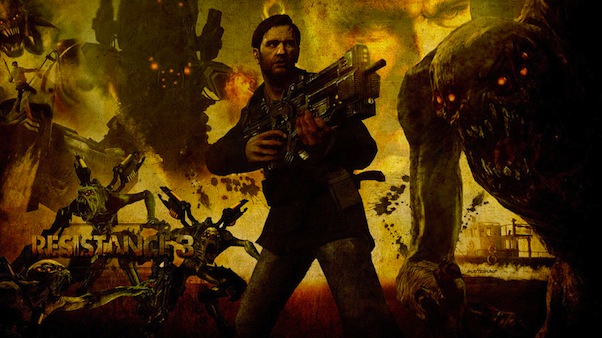 Posted by Evan Narcisse on
At Monday evening's Sony press conference, dev studio Insomniac Games finally showed snippets of their FPS threequel "Resistance 3." An Insomniac rep talked about the team's approach to this game, which happens after a successful alien invasion of Earth leaves humanity on the brink of extinction. Hero Joseph Capelli leaves his wife and kids to try one last-ditch mission that might expel the alien Kymaera off Earth once and for all. He travels across a desolate 1950s U.S. heartland where pockets of resistance have cropped up. The level demonstrated has Capelli teaming up with one such group when they get attacked by the creepy, grey-skinned bad guys.
Some caveats before watching: I recorded this with an iPod touch and the images are of 3D gameplay. Still, here's a first look at "Resistance 3."
So, PS3 owners, what do you think? Does the "Resistance 3" footage above make you more or less excited for the game? Let us know in the comments below or on Facebook or Twitter.