E3 2011: Sony Announces 3D Gaming Display for PS3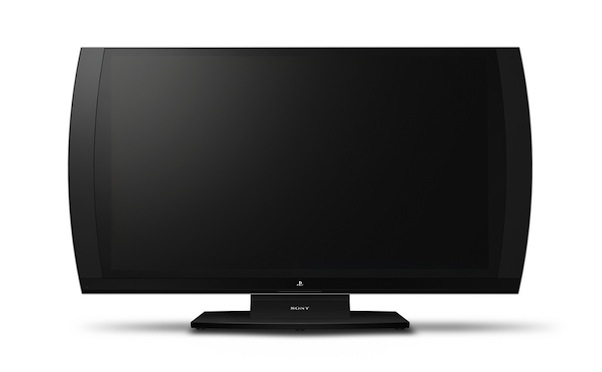 Posted by Evan Narcisse on
If the performance of recent movies like "Pirates of the Caribbean: On Stranger Tides" or "Priest" is any indication, the public's reception of 3D movies may very well be on the wane. But, 3D gaming is very much still trying to find its legs. On one hand, the cost differential of making a game render in 3D isn't as onerous as in movies. You don't need special cameras or specific post-production processes to create the 3D effect in games; all you need is code that creates two images instead of one for the necessary interpolating effect.
What's really been holding back gamers' enthusiasm for 3D has been the cost of entry. HDTVs can be had for a couple of hundred bucks now, but models with 3D capability get priced at a premium. On top of the extra cash charged for 3D, you'd also need to spend money on glasses for viewing the special effect. At around $150 a pop, you're looking at a sizeable chunk of change to include friends or family in the added-depth experience.
That's why the reveal of a PlayStation-branded 3DTV was one of the better received announcements from Sony at E3 this week. The 24-inch TV will retail at $500 and comes with a pair of Sony-manufactured glasses and a copy of the upcoming PS3 exclusive "Resistance 3." The PlayStation glasses will cost $70 on their own and will also work with a variety of different 3DTV brands, making them perfect if you already have a 3DTV and just want extra glasses. The 1080p display will also work as a standard 2D HDTV or monitor, with an HDMI input that'll work with just about any hi-def video source.
But the most intriguing thing about the 3D display isn't the cost. You'll be able to have a multiplayer gaming session on just one screen, thanks to new technology that will generate two totally different images at the same time. With two pairs of glasses, each player will see only an image that's only viewable through their lenses. It's like the old splitscreen multiplayer view, but without the split. Sony only had a demo on the E3 show floor to illustrate how it'd work but it's pretty cool regardless. Hopefully, they'll have some games that take advantage of this split image effect when the 3D display launches in the fall.
Will the PlayStation 3D display change your mind about playing 3D games or watching 3D TV shows or movies at home? Let us know in the comments below or on Facebook or Twitter.