E3 2011: Nintendo's New 'Wii U' Console Will Change How We Look at Video Games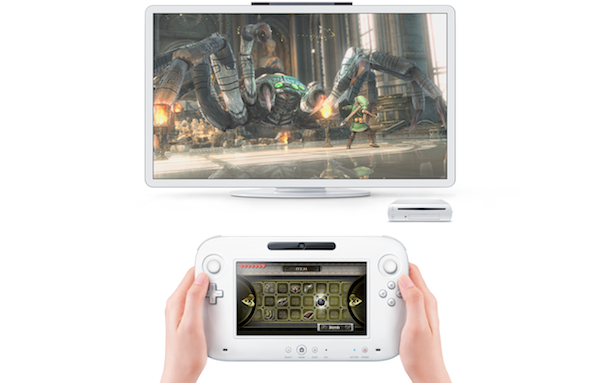 Posted by Evan Narcisse on
Maybe you've had arguments with a roommate or significant other over who gets to control the living room television. Or, maybe you've played a game on a tablet and really wished that you had the precision of button inputs to make the experience that much better.
Well, Nintendo has heard your cry. Announced some weeks ago after months of rumors, the next home console from the Japanese game giant was revealed this week at the Electronic Entertainment Expo. Called Wii U, the console comes with a large, touchscreen controller that also houses the standard set of buttons, triggers and joysticks as on other systems' controllers. Wii U's backwards compatible, meaning that you'll be able to use the current Wii's controllers, games and accessories with the incoming system. It's designed to be utilized for nearly any of the common control inputs used to play games today. The touchscreen isn't multi-touch, though. Nevertheless, if developers want to make a game with finger-tapping, stylus sliding or button-mashing, the touchpad for the Wii accommodates their desires.
And it's those desires that will really shape the future of not only this new console, but of video games, as well. Nintendo only offered a handful of conceptual demos that showed what the console could do, but they harbored interesting implementations that blazed new territory.