E3 2011: Indie Smash Minecraft Comes To Xbox 360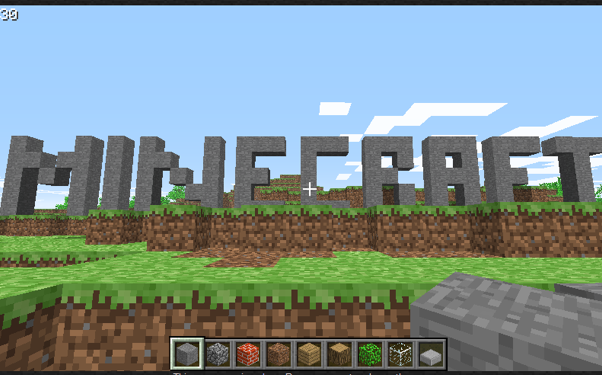 Posted by Evan Narcisse on
Microsoft's press conference opened the week of video game oversaturation at E3 2011 and the makers of the Xbox trumpeted their successes early and often. Call of Duty: Modern Warfare 3 kicked things off with a war-porn playthrough of a level that started with an underwater squad swimming past car-trapped corpses in the Holland Tunnel that connects New York and New Jersey. After planting explosives on a Russian sub, things proceeded to a gunfight on said sub and moved to a boat chase scene against the backdrop of downtown Manhattan being bombed by Russian fighter jets.
But, the biggest surprise wasn't this playthrough of what will be one of the biggest games of the year. Microsoft made other announcements–like Xbox Live TV, which will let users stream live TV to the console–but none startled attendees so much as the reveal that indie sensation "Minecraft will be coming to the Xbox 360. Mojang's hit architectural sandbox became wildly successful last year despite the fact that it's not even in beta yet. Creator Markus "Notch" Persson gave players a game that lets them build just about anything they can imagine and the things that they've built run the gamut from old-school game tributes to pop cultural landmarks like the Starship Enterprise. The wonky premise of the game–build a shelter to keep out nocturnal invaders–gets married to a retro-influenced look and results in a devilishly addictive cycle of endless creation.
What makes the "Minecraft" on Xbox news especially surprising is that Mojang's game is built for a keyboard and mouse interface. But, Microsoft's Phil Spencer specifically spoke of "Minecraft" in the context of Kinect and it makes more sense to think of the blocky materials being manipulated by gestures rather than controllers. It's easy to picture players having to heft the digital bricks with lifting motions and arranging furniture in a "Three's Company" Minecraft recreation with a swipe of their hand. People have deeply personal relationships to the stuff they make in "Minecraft" and the Kinect interface–with its motion capture play and voice recognition–should serve to make those connections even more intimate. No date's been announced yet for the Xbox 360 version of "Minecraft" but it's a safe guess that it might appear when the PC version goes into beat this fall.
"Minecraft" fans, do you feel like this news is a big win for "Notch" and "Minecraft" or has Mojang sold out to Microsoft? Let us know in the comments below or on Facebook or Twitter.