E3 2011: Get A First Look At The New "Star Trek" Game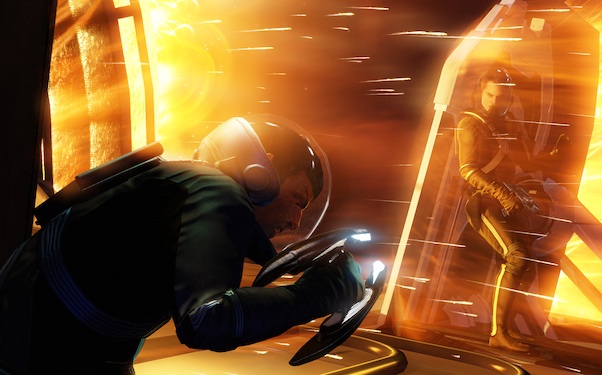 Posted by Evan Narcisse on
Just ahead of the official start of E3 this year, Paramount Digital announced the development of an all-new "Star Trek" game that will bridge the 2009 J.J. Abrams-directed blockbuster with the sequel due out next year. Well, Sony debuted footage from the game at their press conference and here's an early shaky-cam look at what to expect.
From the looks of things, it seems like the seminal sci-fi series that served as major inspiration for BioWare's powerful "Mass Effect" games will be getting its own back. Digital Extremes' wrk on the "Trek" game shows off out-of-ship excursion, phaser gun fights and co-op moments where Spock's carrying a wounded Kirk on the field of battle. I'm guessing that last bit will inspire reams of slashfic before and after the game comes out.
What say you, "Trek" fanatics? Do you want more diplomacy and less phaser fire in the upcoming game? Or vice versa? Let us know in the comments below or on Facebook or Twitter.