Watch Shaking Through, one of the very best online music series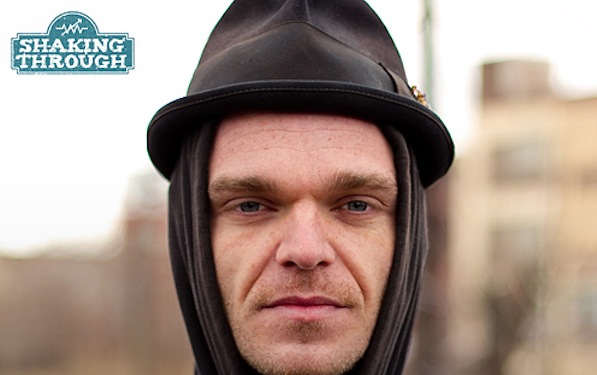 Posted by Grayson Currin on
It seems like every week or so, some blog or music website comes up with a new way to show a band playing another song, whether that's in the street or in the back of a car or simply on a stage. Maybe it's a new concept, like a band covering a tune by an unexpected artist, or a technological conceit, as when the performance is recorded in some strange, old medium. For the last year or so, one of my favorite series on the Internet has been Shaking Through, a collaboration between Philadelphia radio station WXPN and a nonprofit in the city called Weathervane Music.
Led by the remarkable producer and musician Brian McTear, Shaking Through treats every band they feature and every song those bands make like a cross between sanctuaries and stories. For McTear and his crew, this music and the chance to make it seems sacred, each three or four minutes of audio a new chance to put something perfect and daring into the world. It makes sense, then, that Shaking Through releases some of the best takes ever by some of the bands it brings into the studio. For evidence, see their crippling version of Sharon Van Etten's "Love More," released last year.
The latest release from Shaking Through is a song called "Heavy Love," by the Bloomington, Ind., quartet Dreamers of the Ghetto. The song is an arching, epic anthem, delivered by frontman Luke Jones and his wife, Lauren, with a sense of meaning and purpose that suggests the depths and heights of American gospel music. Like Gang Gang Dance coiling around a theme, Bear in Heaven easing into its sound or Spiritualized coming down into an indie rock budget, Dreamers of the Ghetto make music that's as grounded as it is ground. If you've never seen Shaking Through, this is a good entrance, curated by Secretly Canadian head honcho Ben Swanson. Just don't forget to work backwards, too.
What's your favorite place to watch music being made on the Internet?