Director Tom Six Responds to UK's "Human Centipede 2" Ban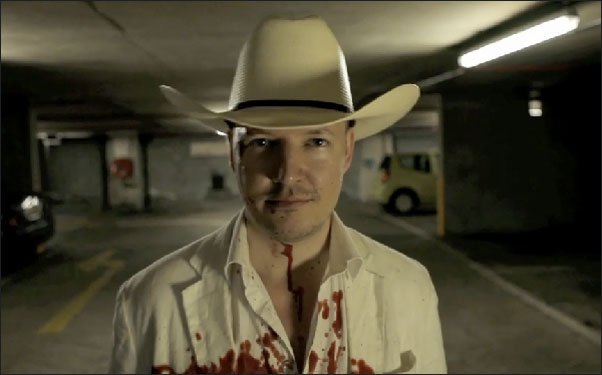 Posted by Matt Singer on
Empire has updated their story about the British Board of Film Classification's complete ban of any UK release of the upcomingThe Human Centipede Part 2 (Full Sequence)" with an email statement they received from the film's director, Tom Six (they also note that the censored F-word contained in the email, which I've excerpted below, was his choice, not theirs):
"Apparently I made an horrific horror-film, but shouldn't a good horror film be horrific? My dear people it is a f****cking MOVIE. It is all fictional. Not real. It is all make-belief. It is art. Give people their own choice to watch it or not. If people can't handle or like my movies they just don't watch them."
Now I haven't seen "The Human Centipede Part 2" yet, so I can't come out and say the BBFC was wrong when they claimed that the film "poses a real, as opposed to a fanciful, risk that harm is likely to be caused to potential viewers." But what are they claiming here? What is the "real" risk they're worried about? That customers will be horrified, shocked, or upset? As Six accurately asks in his response, isn't that the point? "The Human Centipede" is a story of people sewn ass-to-mouth by a mad scientist. If you go in looking for an uplifting story about the triumph of the human spirit, that's your own fault.
Without getting into those same spoilers that the BBFC divulged, it sounds to me, based on the plot they describe and the wording they use in warning audiences, like they might be worried about "Centipede Part 2" sparking copycats. First of all, I find it absurd to hold any film, no matter how violent or depraved, responsible for the actions of any adult (children, of course are different — you can be sure I wouldn't let my kids see "The Human Centipede"). But to worry about people actually copying "The Human Centipede" of all things? "Hm, y'know I never thought about kidnapping people and sewing them ass-to-mouth before, but this movie makes a lot of sense! Where's that med school application I so callously tossed in the trash last week?" If they are truly worried that people might make their own human centipedes, then the BBFC is crazier than anyone in a horror movie.
Does a censorship ban make you want to see a movie more or less? Tell us below in the comments section or on Twitter and Facebook