Dave Chappelle Is (Finally) (Maybe) Working On A New Show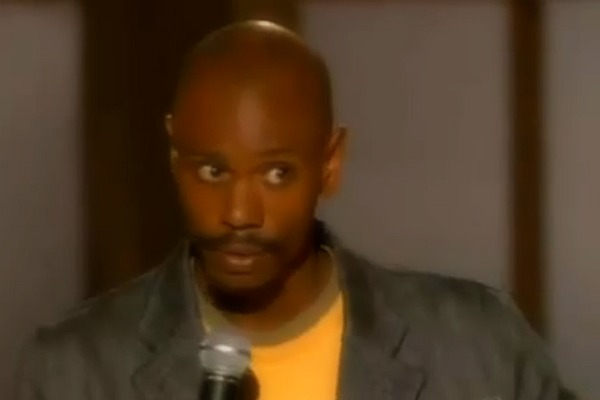 Posted by Melissa Locker on
Dave Chappelle is planning his comeback. Maybe. Six years after shutting down production on his hilarious "Chapelle Show," the comic is rumored to be starting production on a new show. However, the rumor mill has it that the controversial comedian does not want to return to network television, and is instead hoping to air the show on a subscription service such as Netflix or Hulu.
Fans (and undoubtedly the network) were shocked when Chappelle famously flamed out on his old show, seemingly out of the blue. Chappelle walked out weeks before production started on the third season. Citing a lack of creative freedom, not only did he bail on the hit show, but also on the a $50 million dollar contract that went with it. Instead of showing up to work, he fled to Africa and then went on Oprah, as one does. Since then he's been living a low-key life and performing a string of stand-up gigs. Now it seems he may be ready to get back in the TV game.
The Daily reported yesterday that while Chappelle is ready to return to television, he was not planning on returning to a network anytime soon. Rather, Chappelle was hoping to launch the new project on a subscription service like Netflix or Hulu. Since Netflix has already dropped $100 million on their first made-for-Netflix drama — the David Fincher and Kevin Spacey-driven "House of Cards" — this is not an implausible option. Except for the fact that his reps are denying it that any of it is true.
Yep, all these rumors that got fans of the offbeat comic twitterpated were denounced as "absolutely untrue" by Chappelle's rep. Go ahead start weeping and rending your clothes and wearing sack cloth and ashes, because there Chappelle is not going to back on TV in the near future. But don't worry, you'll always have this:
And this:
And, of course, "I'm Rick James, bitch!":
See? Thanks to the internet life is still worth living.

What was your favorite sketch from "Chappelle Show"? Tell us on Facebook and Twitter.