Exclusive: Darren Aronofsky Calls Noah's Ark Project His 'Big Event Film,' Remains Mum On Christian Bale Rumor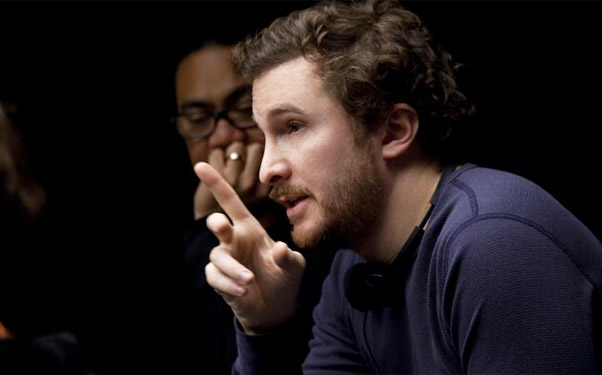 Posted by Brian Jacks on
He's made some of the most memorable independent movies in the past two decades, but now if Darren Aronofsky has his way, he'll be going bigger for his next picture…much bigger. The Brooklyn-bred filmmaker tells IFC News that his long-planned Noah's Ark project has now taken center stage, and it'll be far larger in scope than anything he's ever attempted.
Coming off 2010's "Black Swan" which earned star Natalie Portman a Best Actress Oscar, the director is turning his attention to the legendary Bible story of a man commanded by God to build an ark large enough to save the world's animals from a catastrophic flood. The multi-denominational yarn has fascinated religious scholars and archeologists for millennia, and if Aronofsky has his way, he'll be the first to bring the legendary figure to the big screen in a big way. But don't peg it to the scriptures.
"I don't think it's a very religious story," Aronofsky told us at the 2011 Provincetown International Film Festival, where he was receiving career-spanning honors. "I think it's a great fable that's part of so many different religions and spiritual practices. I just think it's a great story that's never been on film."
Given the expansive, and often debated scale of Noah's tale, one wonders which version would find its way to Aronofsky's script: a smaller character study on the biblical figure painted in a more realistic light, or a Roland Emmerich-style disaster movie. The filmmaker tells IFC that he's leaning towards the epic option. "I want to make a big event film, and I think it can be that."
Prior to Noah, the closest the helmer has gotten to a studio picture was a brief attachment to Hugh Jackman's "X-Men Origins: Wolverine" sequel. Without a big-budget blockbuster on the resume and armed with an adult-oriented, potentially controversial original story, Aronofsky is finding it challenging to line up financing, but remains committed to the project. "All these films are hard to make so you never know," he says. "We're trying to get it made and we'll see."
As for the recent rumor that he's aiming for Christian Bale for the lead role, Aronofsky remains sly. "No comment," he says with a grin.
Would you like to see Darren Aronofsky's vision of Noah Ark? Chime in below or on Facebook or Twitter and let us know.