Colin Hanks Funds Tower Records Documentary With Grassroots Donations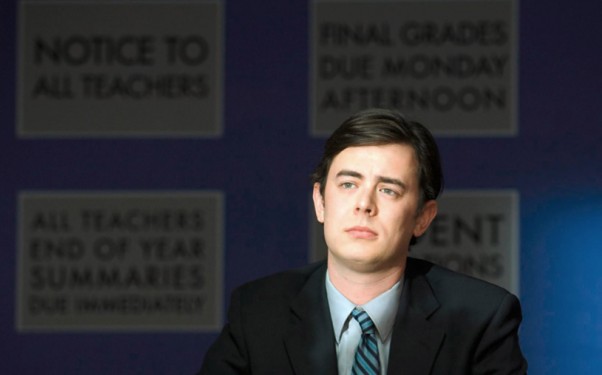 Posted by Brandon Kim on
Tom Hanks' actor son Colin Hanks (not to be confused with the rapper son, Chet Hanks) has been trying to get a documentary about Tower Records off the ground for about three years. The little record store that started in Hanks' hometown of Sacramento California in 1960, grew into a music retail empire earning over one billion dollars in the year 2000. Yet just four years later Tower Records filed for bankruptcy and by 2006 nearly every one of it's worldwide stores closed it's doors.
Hanks has turned to grass roots funding with Kickstarter to raise enough money to finish the film, and got a little boost when his dad, who has 2 million followers, tweeted about it according to THR. "This will make a great docu, and I'm a fan of the film maker! Do U miss LP's? I do," Hanks senior wrote.
The young filmmaker is well on the way to his modest goal of $50,000 as a result, but you can still donate — $5 gets you a "special 'Thank You'" in the credits. Other sums get you poster art, DVD's and the like with $500, buying you 2 VIP Tickets to the premiere in Sacramento. A donation of $2,000 gets you a private screening in LA.
Watch Hanks' pitch:
Did you love Tower Records? Do you miss LP's as much as Tom Hanks? Let us know in the comments below or on Twitter or Facebook!