Clarence Clemons, 1942-2011, a saxophone shredder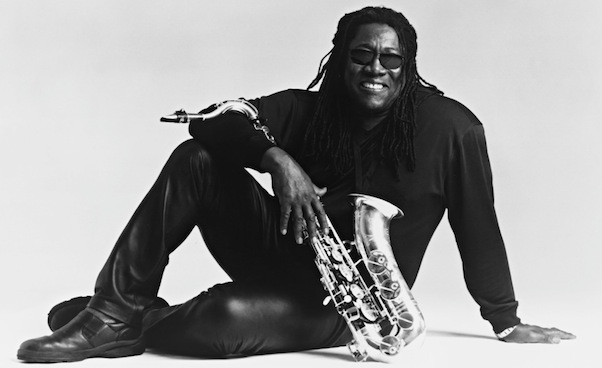 Posted by Grayson Currin on
In a recent piece for Slate called "Bringing Saxy Back: The sax solo returns to pop music," critic Jonah Weiner connected hits by Katy Perry and Lady Gaga to proclaim that "the saxophone is repopulating" pop music. In earlier decades, the shiny, serpentine cylinder had been a staple, used by everyone from No Wave noiseniks and Lou Reed to red-blooded American rock bands and Elton John. But with the '90s–or the rise of grunge gruffness and indie irony, countered by the popularity of soft-jazz sax anti-icon Kenny G–the instrument fell out of favor, relegated to bit comedy and very minor musical roles.
Interestingly, Weiner claims that the saxophone suffered during the last two decades because it was wimpy, a one-time rock 'n' roll accessory that lacked much of rock 'n' roll's requisite machismo. Better tools could be brandished. "Compare the fanboy hyperbole. A guitarist shreds. What does a saxophonist do? Blow? Cook?" It's a notion to which any Bruce Springsteen devotee should take umbrage.
Clarence Clemons, who died Saturday in Florida from complications stemming from a stroke he suffered two weeks ago, was a shredder. Despite the PR and personnel troubles Weiner notes of the saxophone during the last 20 years, Clemmons was a commensurate showman, the sweaty, hulking centerpiece that always took high moments only higher. I only saw Clemons play live once, two years ago. I'd never before seen the E-Street Band, despite all the talk I'd heard of how they were a rock unit that couldn't stop climbing. I was cynical upon going, a disciple upon leaving. When you thought their energy had peaked, they'd somehow get bigger, better, bolder. When I saw the E-Street Band, Springsteen himself crowd-surfed early in the show. That, somehow, was less inspiring than each time the band locked in as a tireless unit, when Van Zandt looked down at his hands, checking himself, while Clemons arched his back and puffed his cheeks to find just the right phrase or howl. Despite the warnings, I wasn't ready for Clemons, a supreme showman among showmen. After that night, I always assumed I'd have another chance to see the E-Street Band, a touring machine for decades. I won't, at least not with Clemons. I regret only seeing him once.
At least, as Weiner notes, Clemons lived long enough to see his instrument of choice return to favor. He was a professed Lady Gaga fan who played on two tracks on her latest record, as well as American Idol just before the stroke that finally killed him. What's more, the saxophone is creeping back into the underground that Weiner suggests helped silence it. Last month, when I interviewed Bon Iver's Justin Vernon, he talked about the sounds on his new record, including the saxophone. He studied Duke Ellington charts and recruited two modern giants of the instrument, Mike Lewis and Colin Stetson, to make his latest LP. "Colin and Lewis are literally my favorite living saxophone players–like Happy Apple is my favorite jazz group in the world," he said, speaking with a candor that shut down any ironic winks the record could suggest. What was unhip, then, has returned somewhere near the top, just as the guy who carried the instrument through decades of what otherwise might have been atrophy has died.