Exclusive premiere and download: Canon Blue signs to Temporary Residence, releases new single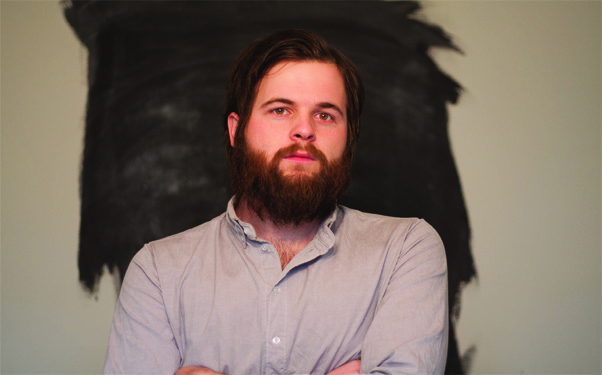 Posted by Grayson Currin on
(Download "Indian Summer (Des Moines)" here.)
When Nashville's Daniel James makes a record as Canon Blue, he doesn't hedge his bets: His 2007 debut, Colonies, was a collaboration with Grizzly Bear's Chris Taylor. An album a bit before what might have been its time, Colonies mixed elemental singer-songwriter fare with sweeping electronic textures. Last year, it might've helped score the summer of chillwave; four years ago, it was a tad overlooked.
So James returns with Rumspringa, his debut for Temporary Residence Limited and an album that might actually work as a soundtrack for this summer. Though made partly in Copenhagen with Danish orchestral pop ensemble Efterklang and partly in Iceland with Sigur Ros' string backbone Amiina, James' darting rhythms and daring melodies suggest Beirut and Sufjan Stevens writing dance music alongside the camp fires of a mid-summer, Midwest roadtrip (each of these songs is indeed named for a city) and returning to some metropolis to record them.
On Rumspringa, the lessons of 20th-century composers like Steve Reich and Yoshi Wada come reinterpreted through unbridled pop ambition. The result is extravagant ebullience, or music that feels both infinite and intricate. These songs sometimes reflect doubt and worry, but they feel like parachutes, too, meant to lift the listener out of troubles.
"Canon Blue (Des Moines)" is the album's first single and a perfect summary of its aims. Pizzicato violins trickle through the verses until they're bowed, a twinge of regret creeping into their long notes. That's the signal for the chorus, though, an effortless passage that glides and bursts in spite of its lonesome-love worries. These are coiled and contagious tunes–learnable mantras built over time. You get the feeling Canon Blue won't be overlooked this time.
Rumspringa is out August 16th.