"Breaking Bad" Season Four Premiere Set Plus New Trailer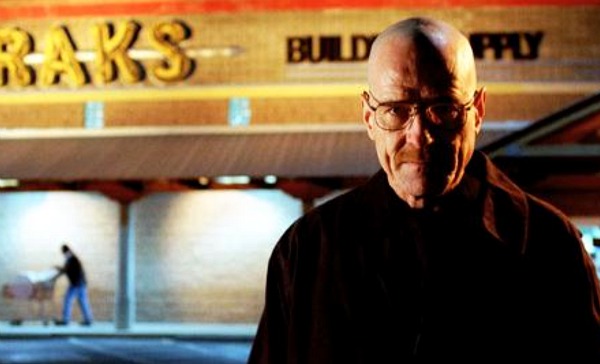 Posted by Melissa Locker on
AMC has finally announced the premiere date for their dark drama "Breaking Bad." After more than a year away, season four of the hit show kicks off Sunday, July 17 at 10 p.m. The late start date has been a killer for fans dying to know what happens after the massive cliffhanger of a season finale. (No spoilers, but someone was pointing a gun at someone's face when the screen cut to black.) Come July 17, the show's ardent fans will finally learn the fate of Walter White and Jesse Pinkman.
While we don't know much about season four, we do know that Bob Odenkirk will be back as smarmy lawyer Saul, which is great news. Vince Gilligan, the show's creator, promises that Breaking Bad's fourth season will be continue to deliver the exciting, nail-biting moments that are the show's trademark.
While the firm premiere date is a boon for fans, the late start date has to be a disappointment to the show's stars Bryan Cranston and Aaron Paul. Due to the late premiere of the upcoming season (and wonky inflexible rules), "Breaking Bad" is now ineligible for this year's Emmy Awards. Cranston has won three straight Emmys for his role of chemistry teacher-turned-crank-dealer Walter White, while Paul won his first Emmy last year for his devastating portrayal of dealer Jesse Pinkman. Hopefully AMC's other smash hit, "Mad Men," won't suffer the same fate.
AMC released a teaser trailer for the new season, and it looks great:
Are you more excited for the return of "Mad Men" or "Breaking Bad"? Tell us on Twitter and Facebook.