A Bonnaroo Media Round-Up, Plus What Was The New York Times Thinking?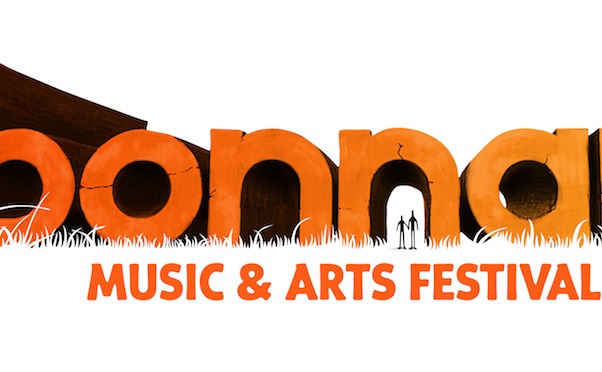 Posted by Grayson Currin on
Speaking of the 10th Bonnaroo, this year's massive Manchester, Tenn., festival produced a load of good media: Ben Ratliff's commentary for The New York Times was slightly elliptical and very intriguing, like a set of elaborations carefully built from random notebook scraps. There's the excellent stream of The Arcade Fire set, too, plus this charming video of Sharon Van Etten that offers an interesting look at a first time at Bonnaroo. This MTV piece is kind of cute, while this Philadelphia Inquirer brief hopefully keys in on an infusion of increasingly interesting hip-hop programing in major American festivals.
The most ponderous piece to come out of this year's festival, though, might just be Carrie Jerrell's "A Postcard from Bonnaroo: A Music Festival to Make Your Head Spin," printed in the A section of Monday's The New York Times. An English professor and poet, Jerrell offers an editorial that's 635-words of gee-golly naiveté that, if she hadn't led with the statement that she's been going to music festivals for two decades, would probably lead most to believe that she decided to save the biggest festival for her first festival. She laments that it will never be Woodstock because of the need to stage multiple bands at once, and that the kids these days just don't care about politics when they've paid a lot of money to listen to music.
She reserves the bulk of her piece, though, for an ambivalent consideration of the festival's drug culture. "Transactions that could lead to a prison term on city streets are conducted openly here," she says, writing with a trace of hesitation and wonder that mostly suggests she might want to join in, save for her need to be sanctimonious. Fact is, though, two people died at Bonnaroo last weekend, bringing the death count for the festival's 10-year run up to 10. According to the most recent news reports, drugs haven't been ruled out in at least one of this year's deaths, a fact that makes Jerrell's meaningless postcard even more frustrating. Instead of disapproval or acceptance or anything like an assertive opinion, we got a conversation with an older fan who brought his kids–or a ham-fisted suggestion that festivals of this size should be for everyone when, clearly, they aren't.
What's the best piece you've read about this year's Bonnaroo?