Critics' picks for the best indie films of 2011 so far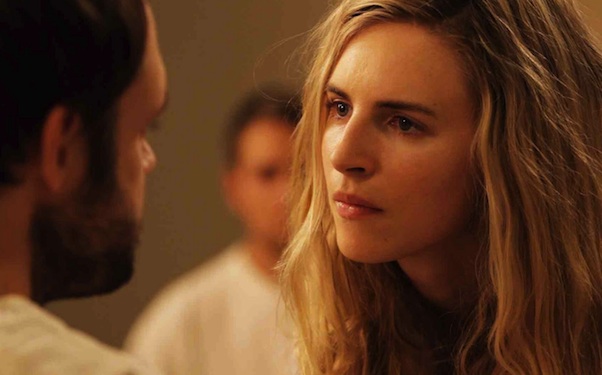 Posted by Matt Singer on
I'm a member of indieWIRE's criticWIRE, which collects grades and reviews from indie movies from critics. Today they posted their list of the best indie movies of 2011 so far, as determined by the ratings of me and the rest of the criticWIRE corps. A lot of these movies received grades at festivals like Sundance or Cannes and haven't gotten theatrical distribution in the United States yet. That makes the piece doubly useful: it's a recap of 2011 so far and a guide to the movies you should keep your eye on in the second half of the year as they get their awards season releases.
Here's criticWIRE's list of the best American fiction films of 2011 so far (go to indieWIRE for their lists of the highest rated foreign films and docs). For the purposes of usability, I've added release dates and distributors — and the good news is all ten of these movies do have distributors, which means at some point down the line you'll have the chance to see all of them. I've only seen two of these movies so far myself, so I've got plenty of catching up to do as well. I'm looking forward to it.
criticWIRE's Best American Films of 2011 (So Far)
1. "Sound of My Voice," directed by Zal Batmanglij
Release Date: TBD (Fox Searchlight)
2. "Martha Marcy May Marlene," directed by Sean Durkin
Release Date: October 7, 2011 (Fox Searchlight)
3. "Weekend," directed by Andrew Haigh
Release Date: TBD (Sundance Selects)
4. "Pariah," directed by Dee Rees
Release Date: TBD (Focus Features)
5. "Cold Weather," directed by Aaron Katz
In release; available on DVD August 2 (IFC Films)
6. "Like Crazy," directed by Drake Doremus
Release Date: October 28, 2011 (Paramount Vantage)
7. "Meek's Cutoff," directed by Kelly Reichardt
In release (Oscilloscope Pictures)
8. "Terri," directed by Azazel Jacobs
Release Date: July 1, 2011 (ATO)
9. "Submarine," directed by Richard Ayoade
In release (The Weinstein Company)
10. "Take Shelter," directed by Jeff Nichols
Release Date: October 14, 2011 (Sony Pictures Classics)
What's the best movie you've seen in 2011 so far? Tell us in the comments below or on Facebook and Twitter!