The Unique Acting Challenges of "Beginners"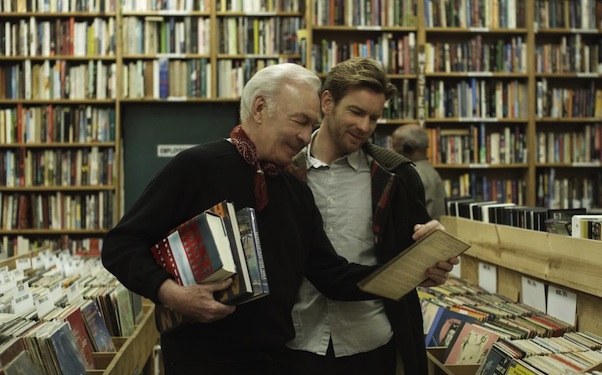 Posted by Matt Singer on
We wrap up our week of coverage of Mike Mills' "Beginners," with one more batch of interviews with the director and his stars. Since the film is sort of the understated drama version of a "Law & Order" episode — ripped from the headlines, so to speak, of Mills' own personal life — I had to ask the filmmaker what it was like to cast an actor to play him. And then I had to ask the guy he picked, Ewan McGregor, about whether this unique acting challenge of playing not just a real person, but the guy directing you in scene after scene, was intimidating or exciting. We round things out with Christopher Plummer talking about his own unique challenges playing McGregor's character's father, who starts a whole new life for himself in his 70s when he finally comes out of the closet after decades of marriage.
"Beginners" opens in limited release tomorrow. If it's playing near you, seek it out. It's an unusual and unusually moving film. It's not perfect, but of course real life never is.
Looking forward to "Beginners?" Let us know in the comments below or on Twitter or Facebook!