The new "Apollo 18" trailer proves it: we must blow up the Moon.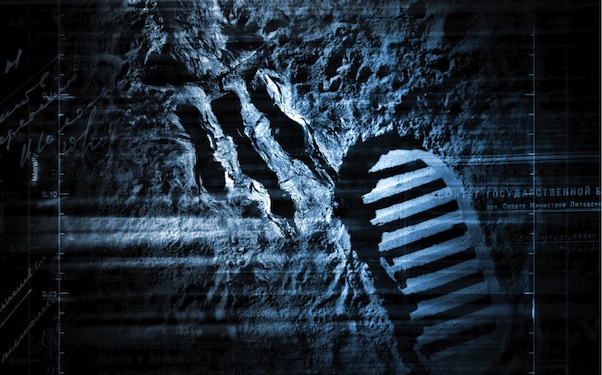 Posted by Matt Singer on
I've never trusted the Moon. Just hanging there in the sky, changing sizes randomly from one night to the next, controlling our planet's tides, turning innocent people into wolf men. It's bad news, that Moon is. It must be stopped.
My long-held suspicions about the inherently evil nature of the Moon have been confirmed over and over again by recent movies. It was the site of a horrifying and evil conspiracy against Sam Rockwell in Duncan Jones' "Moon." It plays a major role — of evil! — in this week's "Transformers: Dark of the Moon," as the location of a crashed alien spaceship. Now we've got the new trailer for "Apollo 18" and it promises more: more government conspiracies, more aliens, and certainly more evil.
"Apollo 18," from director Gonzalo Lopez-Gallego, opens in theaters on September 2. But I don't want to wait that long. The trailer's blend of creepy intertitles and faux found footage, purported by the film's synopsis to be "the actual footage the astronauts captured on [their] mission," is all the proof I need. For the good of us all we must blow up the Moon. We have the technology. The time is now. Science can wait no longer. Children are our future. Thank you.
Looking forward to "Apollo 18?" Tell us in the comments below or on Facebook and Twitter!