Amy Winehouse implodes on stage in Belgrade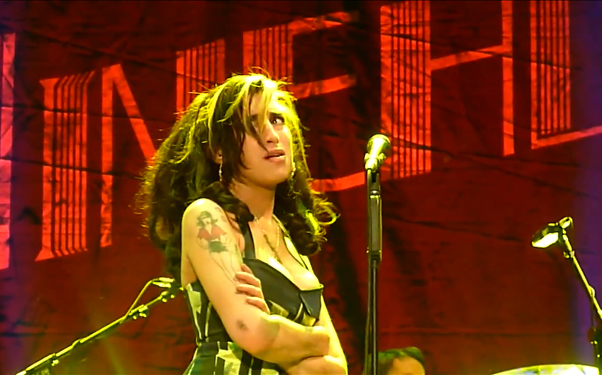 Posted by Brandon Kim on
It seems Amy Winehouse's trip to the rehab last month didn't quite prepare her for returning to the stage. The singer, who started the show an hour late, couldn't keep it together in Belgrade over the weekend.
The show was marked by Winehouse stumbling around the stage as much as she was mumbling the lyrics to her songs, looking alternately bratty and scared. She threw her microphone, then her shoes around, rubbed her nose a lot and launched into a slurred discussion about how she liked one band member over another. Eventually some of the crowd turned on her, and she has since canceled her next two shows.
"Amy Winehouse has canceled appearances in Istanbul and Athens for the coming week, her publicist told EW. "Despite feeling sure that she wanted to fulfill these commitments, she has agreed with management that she cannot perform to the best of her ability and will return home. She would like to apologize to fans expecting to see her at the shows but feels that this is the right thing to do."
Most of the many videos of the ruinious show which immediately appeared on YouTube have been removed, but you can catch some of the more subtle video coverage here. Old girl seriously needs to stop
Time for Winehouse to give it up? Tell us what you think in the comments below or on Twitter or Facebook!