AMC's "The Killing" Season Finale: You'll Be Back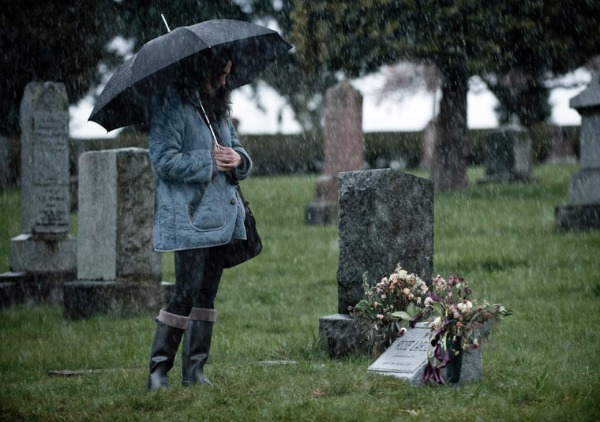 Posted by Melissa Locker on
One thing AMC knows how to do well is get people talking. The season finale of their hit procedural drama "The Killing" aired last night, and it is the show that everyone is buzzing about this morning. After 13 weeks of perfectly crafted episodes filled with twists, turns, missteps, and lots and lots of Seattle rains, the finale (no spoilers) left a lot of questions to be answered. Most notably, will fans stick around for another season?
Many fans of "The Killing" are comparing the show's ending to the series finale of another great show, "The Sopranos." While fans of the mafia crime drama were irate at the ending, which cut to black as fans sat on the edge of their seats while Journey's "Don't Stop Believin'" filled the air and Meadow Soprano performed the world's worst parallel parking job, ask yourself, would you watch another episode of "The Sopranos" if it aired today? Heck yeah, you would. Just because a finale has you angry enough to chuck the remote at the TV, doesn't mean it's bad television. It means it is getting under your skin and getting you engaged. You want more. Do you stop reading a great book after a weak chapter? No. (People who read all 5,000 pages of "The Girl With The Dragon Tattoo" know what I mean.) While many fans of "The Killing" may be annoyed by the finale, you have to admit you want to know what happens next.
Luckily, we already know that the show has been renewed for a second season. The question now is: What will that second season look like?
The season finale isn't up yet, but you can watch full episodes and clips of "The Killing" online at AMC, like this one here:
What did you think of the ending of "The Killing"? Tell us on Twitter and Facebook.