Activision to Hold "Call of Duty" Event in September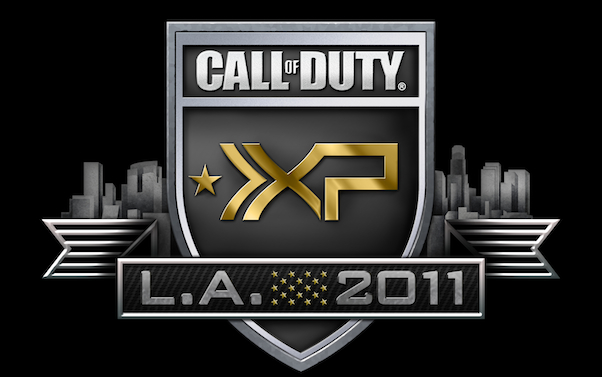 Posted by Evan Narcisse on
What do you do when your military shooter franchise spawns the best-selling game of all time? If you're Activision and the franchise is "Call of Duty, " you throw a party. The California-based publisher just announced that they'll be holding an event called "Call of Duty XP 2011" over Labor Day weekend in Los Angeles.
Going by what CEO of Activision Publishing Eric Hirshberg had to say in an interview I did with him, XP 2011 sounds like a glorious exercise in "'Call Of Duty,' f*** yeah!" flag-waving:
We're constructing an accurate, full-scale version of the legendary Pit multiplayer map from Modern Warfare 2 and we're using it as a paint-ball stadium. Fans will be able to run the Pit for real this time.

We're going to be hosting a tournament with real fans and real players that we're cosponsoring with Xbox 360 that is worth a million dollars in cash prizes.

Triple A talent will be doing live performances, too. We're not ready to unveil who they are yet, but those performances alone will probably be worth the price of admission.
That price will $150 a head, with an estimated 6000 fans in attendance. 100% of the proceeds will be going to the Call of Duty Endowment, an Activision-founded charity that helps veterans with job placement assistance. Gamers who show up will be the first to try out the hotly-anticipated multiplayer modes in "Call of Duty: Modern Warfare 3," the sequel to last year's record-breaking "COD: Black Ops." You'll also be getting the lowdown on the Call of Duty Elite social network platform, which will be like a FPS Facebook for COD players. If you do well in the Elite beta launching over the summer, you could qualify for the $1 million dollar multiplayer tournament that Activision's also holding at the event.
Tickets go on sale on July 19th. It'll be interesting to see how quickly a fan fest just for "Call of Duty" players will sell out, and just how much it will penetrate the mainstream, non-gamer consciousness.
Are you going to wrangle up a posse to head out to Call of Duty XP 2011? Let us know in the comments below or on Facebook or Twitter.