Music For Friday's: Active Child's Sexual "Playing House"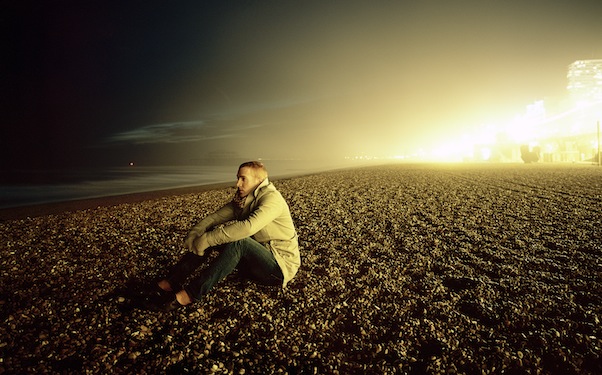 Posted by Grayson Currin on
Active Child – Playing House (Ft. How To Dress Well) by VagrantRecords
Note: Each Friday, we'll close with a song we consider a suiting goodbye for the workweek. With each Music for Fridays post, check for a free mp3. Active Child's "Playing House" isn't available for download yet, but it's good enough to stream again and again.
The three lead biographical bits you're likely to hear in the next few months about Pat Grossi, who records under the name Active Child, is that he's a former choir boy, a current harp player and the son of a hip-hop record label executive. You'll hear those bullet points for a few reasons: First, they're true. Grossi's dad indeed worked at Priority Records, he was in the Philadelphia Boys Choir, and he, well, straddled a full-sized harp in some of his earliest press photos. You'll also hear those facts because they're the parts that become the sum of Grossi's music as Active Child, a shuddering one-man mix of big bass throb, glowing keyboard gloss and subtle harp runs, all delivered with a perfectly crafted falsetto croon.
And finally, you'll hear those details because Active Child is probably about to be pretty famous. A series of tapes, 7″s and an EP during the last year set expectations high for Grossi as a potential future star, stakes that were raised when he signed to the big label Vagrant. "Playing House," the first single from the forthcoming You Are All I See, fulfills every expectation. A duet with fellow bedroom pop star How to Dress Well, "Playing House" pushes Active Child's pop factor near the mainstream breaking point, backing his echoed vocals with a beat ready for more than earbuds. This is a song about reconnecting with romance, a tune that selfishly and smartly turns domestic complacence into something more carnally enjoyable and random hook-ups into a more long-term, in-love affair. Grossi sometimes sings quietly, as if he's afraid to wake up the neighbors; I imagine this song, played late and by candelight, might.