A Fond Farewell to The Whitest Kids U'Know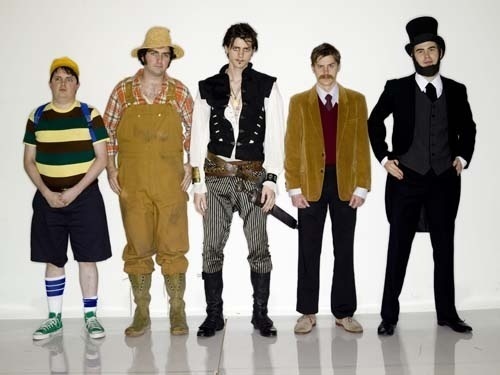 Posted by Melissa Locker on
It is our solemn duty to remind you that the series finale of "The Whitest Kids U'Know." has come and gone. In honor of this sad occasion we have decided to celebrate their life, not the end of their series. We Googled some eulogies to help mark the occasion.
A famous writer once said "We make a living by what we get, we make a life by what we give". If that is true, then The Whitest Kids U'Know made a great life. They were the most giving person I've ever known. And judging from the nodding heads I see in front of me, it seems that many of you agree.
Depth of life is not only measured by how much we appreciate the important things, but also by how much we, in turn, are appreciated. And again, we find the true meaning of this idea among ourselves and our feelings. We are here because we cared. We are here because our connection with (name) The Whitest Kids U'Know was a deep connection based on friendship, love, trust, and understanding. And that can only happen with a treasured human spirit, with a spirit like (name) The Whitest Kids U'Know.
Henry James once said, Sorrow comes in great waves…but it rolls over us, and though it may almost smother us it leaves us on the spot and we know that if it is strong we are stronger inasmuch as it passes and we remain. The Whitest Kids U'Know never liked to be the center of attention. * ahem* If they were with us now, they would want us to take the focus off of them *cough* and put it on us. They would not want us to focus on the sadness of their final season, but instead look at the happiness we still have in our lives. Namely, some of our favorite sketches from their fifth and final season. You know they would want you to laugh.:
We will miss their good deeds like how they helped us quit smoking with their Nic-O-Dick:
Didn't you love Finger Ring Friends?
Remember the good times we had with Little Hitler?