'300' spinoff gets a new title, director role down to two finalists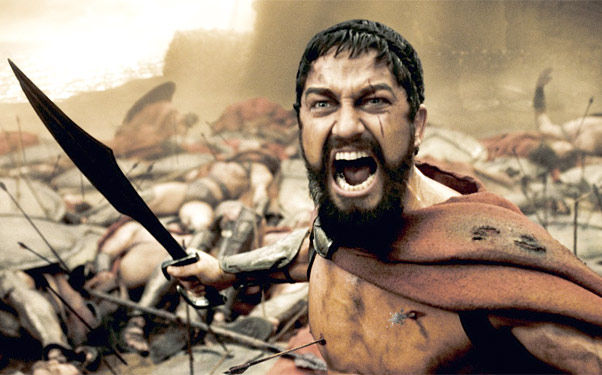 Posted by IFC on
"300" director Zack Snyder left the movie's theatrical follow-up in the dust to take on the new Superman film "Man of Steel." Now, the quest to replace him appears to be down to two finalists: Noam Murro and Jaume Collet-Serra.
Previously referred to as "Xerxes," the spinoff will instead be titled "300: The Battle of Artemisia," according to a Deadline report. The script, which looks at the life of King Leonidas' gold-covered arch nemesis from the first film, will still be based on an upcoming graphic novel from writer Frank Miller. Snyder and his "300" co-writer Kurt Johnstad are said to have even finished a script, so as of right now, there is still plenty of creative continuity in the mix.
Murro's body of work includes the 2008 Dennis Quaid and Sarah Jessica Parker film "Smart People," and he's been attached to 20th Century Fox's next "Die Hard film." But don't hold his dramedy chops against him: the filmmaker has worked on commercials for Bungie's video game series "Halo," which are filled with action and also include soldiers called "Spartans."
Collet-Serra, meanwhile, has a few darker credits to his name, with films such as 2009's "Orphan" and the 2005 Paris Hilton horror romp "House of Wax." If the producers prefer a darker look for "The Battle of Artemisia," he's proven that he knows how to work in the shadows.
Whoever snags the director's chair, don't expect to see them do away with the IMAX-friendly green screen special effects that helped propel its predecessor to become a global box office beast.
The new story will switch gears and travel back in time a few years to watch Xerxes rise up to become a godlike figure for his people. Even if that tale doesn't directly involve 300 Spartans, it's still coming from a Frank Miller tale, so it's bound to be bloody.
Keeping that gore and violence in mind, a horror director could be a fitting choice.
Who would you like to see take the helm of the "300" spinoff? Chime in below or on Facebook or Twitter.