Yabba Dabba Doo: Seth MacFarlane to Reboot the Flintstones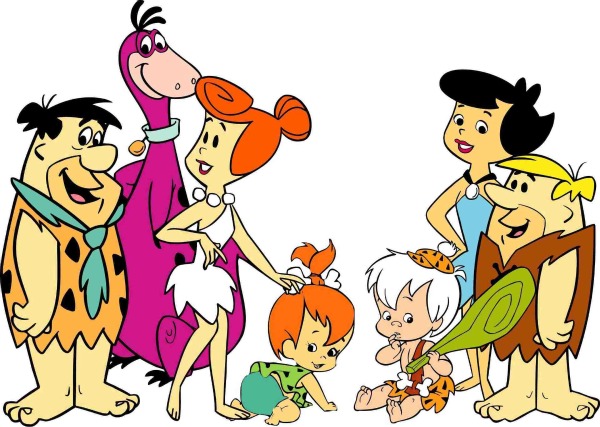 Posted by Melissa Locker on
"Family Guy" creator Seth MacFarlane has done well with funny fat family men in the past, but when Fox confirmed the news that he will be re-booting "The Flintstones" some eyebrows were raised. What does the guy who brought us moments like this:
have in mind for the much-loved "modern stone age family"? Well, fans of Fred and Barney, need only look so far as the Flintstones-inspired "Family Guy" sketches for a hint of what may lie ahead:
MacFarlane's desire to helm a reboot of the classic cartoon is not exactly surprising to his fans. Fred and Barney have popped up in "Family Guy" cartoons for years, engaging in the sexual innuendo, crassness, and toilet humor that are par for the course in MacFarlane's cartoons, including "The Cleveland Show" and "American Dad." "The Flintstones," however, revolved around work at the quarry, fights with the neighbors, and family time at the drive-in theater. The most controversial moments came at the Order of the Water Buffalo lodge meetings or maybe in this cigarette commercial. So how will MacFarlane mesh the two visions? More important, are the airwaves ready for this? MacFarlane, for one, speaking at the Fox upfronts, thinks "America is finally ready for an animated sitcom about a fat, stupid guy with a wife who's too good for him." Unfortunately we will have to wait until 2013 to find out, as MacFarlane has only just secured the rights to reboot the classic Hanna-Barbera cartoon.
The original Flintstone's show aired from 1960-1966 on ABC, with several spinoffs, including "Pebbles and Bamm Bamm" and "Fred Flintstones and Friends." In 1994, John Goodman and Rosie O'Donnell starred in a version on the silver screen, and there was a very unnecessary prequel, "The Flintstones in Viva Rock Vegas," in 2000. If "The Flintstones" could survive that, they should be able to weather MacFarlane, too.
Yabba Dabba Doo!