Win "30 For 30: Volume 2" on DVD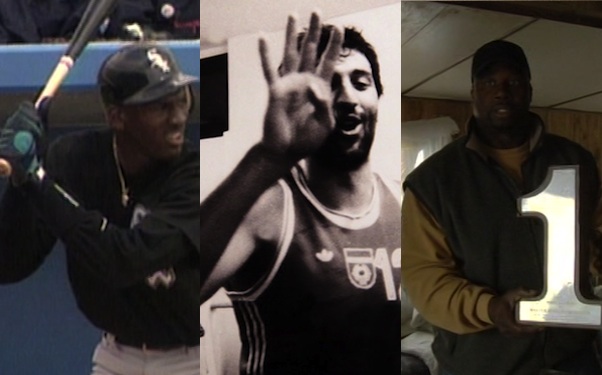 Posted by Matt Singer on
Heads up, documentary fans: Volume 2 of ESPN's outstanding sports doc series, "30 For 30" comes out on DVD tomorrow, and we've got three free copies to give away. This set comes with fifteen films in total and includes many of the series' best including Jeff and Michael Zimbalist's "The Two Escobars," about the connection between drugs and professional soccer in Colombia in the early 1990s, Jonathan Hock's "The Best That Never Was," about the amazing but brief career of football phenom Marcus Dupree, and Thaddeus D. Matula's "Pony Excess," on the insanely corrupt college football program at Southern Methodist University. It's a pretty fantastic bunch of movies. I'll have a piece about this volume of "30 For 30" later in the week, but you can read my essay on Volume 1 here.
We've got three copies to give away to three lucky, random winners. To enter all you need to do is send an email to ifcfeed@gmail.com with your name and your answer to this question:
"If ESPN made another batch of 30 documentaries, what subject from the last 30 years of sports would you want to see a film about and who should direct it?
Again, the drawing is totally random, so your taste in sports and filmmakers has no impact on your chances of winning. But we're gonna compile the most interesting answers into a blog post and share them with the world (and hopefully the folks at ESPN Films, if they're paying attention).
The deadline to enter this contest is Friday, May 20, at 12:00 PM eastern. We'll announce the winners next week. Good luck!