Will Digital Projection Convert Arthouses Right Out of Existence?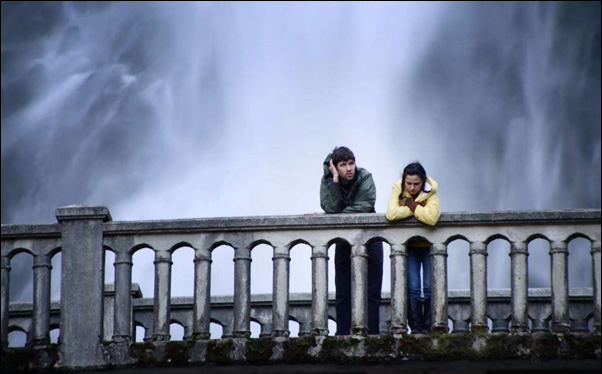 Posted by Stephen Saito on
While heading up the Northwest for the Seattle Film Festival, it was hard to miss the attention-grabbing headline of this week's Portland Mercury, "Celluloid Cemetery," noteworthy to cinephiles not only because of its subject matter, but because Portland is a place where passion for film is strong enough to land the wonky technological transformation of cinemas going from projecting physical film to digital on the front page of an alternative weekly. As it turns out, "How to Die in Oregon" doesn't only refer to this year's Sundance Grand Jury Prize winner for Best Documentary, but could also easily refer to the arthouses in the state.
These are interesting days for exhibitors across the country who will soon come to a crossroads if they haven't already of upgrading their projection system to digital or face extinction. For the large chains, the $60,000 to do so is a pittance and a convenience since they'll no longer have to deal with transporting bulky film canisters, worry about prints wearing out and give them the ability to charge for extras such as 3D that come with the digital form.
But what's left behind are the mom-and-pop operations, often in less densely populated areas with thin profit margins, that have already suffered the slings and arrows of potential audiences eroding first with the availability of DVDs before a film ever comes to their town and now the more immediate threat of video-on-demand.
(At a recent summit of VOD distributors, representatives from distributors including our corporate sibling IFC Films claimed that the increased growth of VOD hasn't come at the expense of theatrical revenues, but in communities such as Portland, it isn't hard to imagine theatrical runs being bypassed altogether in favor of a strictly-VOD run.)
Although it would be a major stretch to believe places like Portland would be left without the theatrical experience of arthouse cinema altogether, it's isn't so hard to imagine a future where they would be stripped of some of their most interesting theaters. In an era where the experience of moviegoing is becoming more integral to the audience experience than the movie itself, that would be a tragedy. As Anthony Kaufman noted in a recent piece for IndieWire, the arthouse successes of recent years have owed much of their good fortune to building a strong community foundation around a specific theater such as the growing Alamo Drafthouse chain out of Austin or Florida's Enzian Theater, both of which offer amenties such as high-end food and drink as well as eclectic programming and since they're newer, digital projection.
There's a similar theater in Portland – Living Room Theaters, a six-screen theater that boldly states itself as "the first all and only digital cinema in the U.S.," which will allow it to reap considerable rewards if many of the arthouses in Portland don't make the conversion by 2012. The Portland Mercury's Erik Henriksen surmises that this is unlikely to happen in his neck of the woods, but that indeed is what the Mayans predicted may come true for quite a few American theaters – in Portland, the locally-made "Cold Weather" couldn't screen at the Laurelhurst Theater since it was shot on digital and no film print actually existed.
It's hard to root against the onward march of technology if it means more films like Aaron Katz's brilliant mystery, which financially couldn't exist on any other form besides digital cinema, but it's an interesting trade-off where the decrease in the cost of making movies is potentially adding to the cost of distribution since the idea always was that digital would lower costs for everyone. Exhibitors have certainly had time to prepare, but that doesn't make it easier to accept, especially considering it's a medium given to nostalgia.
As Roger Ebert laments in this week's issue of Newsweek, the experience of seeing quality cinema in general is "being abandoned" and it would seem it starts with the closure of some of our oldest theaters, which for arthouse films is still where the conversation and all-important word-of-mouth often begins. Instead, that conversation may have to reside online, just as the films filter through Internet and cable connections, which is contrary to what cinema, like all great art, aspires to do – to push something theoretical and intangible into reality. To find out that digital could do the reverse by steering some theaters out of existence where all we have left is the fond memories of moviegoing is a step in the wrong direction.