Wendell Pierce To Play B.B. King In Biopic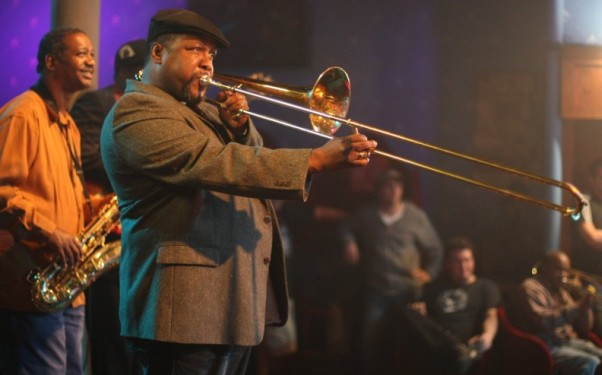 Posted by Brandon Kim on
Wendell Pierce, who charmed us as the beloved "Bunk," for years on "The Wire" as McNulty's slightly more well-adjusted counterpart is set to portray B.B. King in an upcoming feature about the guitar legend. Titled, "B.B. King And I," the story revolves around a character played by Patrick Fugit ("Almost Famous") who travels from the Heartland to Hollywood to pursue his dreams, Collider reports.
The film's based on the true story of drummer Michael Zanetis who co-wrote the screenplay. Zanetis met King at a concert in 1980 after unlikely encounter with the T-shirt guy, lead to him going backstage. The two musicians became fast friends, eventually performing together, and years later Zanetis got King his Star on the Hollywood Walk of Fame.
"We are thrilled that Wendell has come aboard. We're fortunate to have an actor of his caliber and reputation for dedication to his craft," Zanetis told Variety. Pierce, who has been playing jazz musician Antoine Batiste in HBO's "Treme," learned how to play Trombone for the part. He's going to have to learn to sweet talk a Gibson ES-355 named Lucille now.