Watch: Bon Iver's brilliant Bonnie Raitt turn for Jimmy Fallon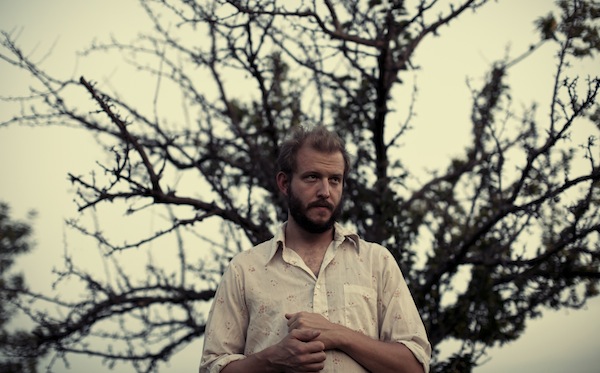 Posted by Grayson Currin on
Last night, Justin Vernon brought an iteration of Bon Iver to Late Night with Jimmy Fallon that sounded neither like the muted folk of his 2007 breakthrough or the layered majesty of his forthcoming follow-up. Instead, he sang beside pianist Phil Cook–his best friend and former bandmate in DeYarmond Edison, and now a multi-instrumentalist in Megafaun–to play a beautiful and simple medley of hits by other people: "A Song for You," by Leon Russell via Donny Hathaway, and Bonnie Raitt's "I Can't Make You Love Me." It was one of the smartest television appearances by a band I've seen in a bit.
After he collaborated with Kanye West for last year's My Beautiful Dark Twisted Fantasy, Vernon told Pitchfork Media that he was only "a dude in a t-shirt who smells like shit." Last night, in a short interview with Fallon before he played, he was the mumbling manifestation of that idea, sheepishly smiling and nodding through his host's hyperbolic questions and praises. In explaining "Beth/Rest," the new album's grand pop finish, he simply said, "Man, there's not enough Hornsby in my scene." Even after props from Rick Ross and a Coachella set with West he seemed casually but coolly uncomfortable with the star treatment (a not-so-subtle point of the Russell verse he sang), the sort of dude who'd just stumbled into a sound that made him famous. It was a look that–paired with his choice of songs, and the initial shock of a bearded white boy singing in that voice–should earn him plenty of intrigue from the unfamiliar.
After all, his voice was the embodiment of yearning–in the first half, of wanting an escape that couldn't come easily enough, and, in the second half, of wanting desperately for something that didn't want you back. When Vernon released For Emma, Forever Ago, his "neo-folk" music was often tagged for its "neo-soul" voice. Last night, he sang songs by the greats as though they were his own, as if these were the problems he'd himself put to page. It was at once a beginning and an extension.
Of course, this choice of songs and instruments also means that he can save the premiere of his big band and the new record's stack-of-strands songs for Letterman and the like. Vernon's medley was a good business decision that, thankfully, is too beautiful to be considered as such for too long.