Warner Brothers Acquires Flixster, Rotten Tomatoes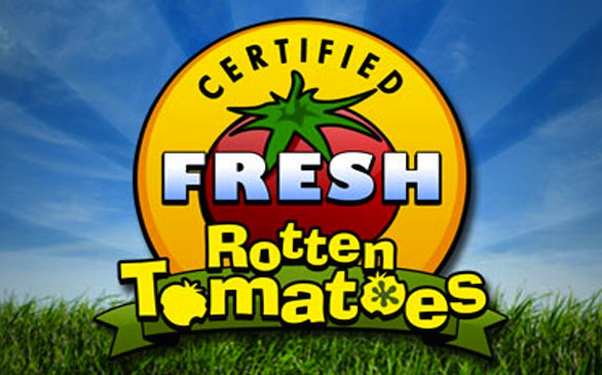 Posted by Matt Singer on
A press release from Warner Brothers Home Entertainment announces Warners' acquisition of Flixster as well as the popular movie review aggregation website Rotten Tomatoes. From the announcement:
"Flixster is currently the number one movie discovery application on mobile platforms with over 35 million downloads to date, including Android, Blackberry and iPad, and ranks among the most downloaded of all iPhone apps. Rotten Tomatoes is one of the most trusted and influential brands in movie reviews with over 12 million unique visitors per month. Flixster and Rotten Tomatoes will remain fully independent. The Flixster team will stay in San Francisco and the Rotten Tomatoes team will continue to work autonomously in Los Angeles."
I have Flixster on my own smartphone; it's certainly a useful way to look up movie showtimes, though I'm not sure why it asks me whether I love or hate cupcakes every time I turn it on (seriously: if I want to find out what time "Thor" is playing Friday, I first have to click a button that says "I Hate Cupcakes"). Warner's announcement also makes mention of their desire to use Flixster to "grow digital content ownership, including the recently announced consumer application 'Digital Everywhere.' This studio-agnostic application will be the ultimate destination for consumers to organize and access their entire digital library from anywhere on the device of their choice, as well as to share recommendations and discover new content." I will admit: I don't know what that means. I'm sure the hatred of cupcakes is involved somehow.
What I do know a lot about is Rotten Tomatoes. It's is an important part of my online cinematic life, both as a user and a contributor. The cynical first reaction to the news that a movie studio bought a site devoted to movie reviews is to assume it's going to use that ownership to exert undue influence on it. That issue was certainly on the mind of whoever wrote that press release; the word "independent" and its derivatives appears in it three times, and there's an "autonomously" and a "studio agnostic" thrown in there as well.
In the site's defense, it's already been owned by several different companies, and it's certainly not the first movie review outlet owned by a movie studio; Disney owned "Siskel and Ebert" for decades; no one (except maybe Armond White) would accuse that show of playing favorites or burying negative criticism for its corporate masters. In this age of media consolidation most movie review outlets are owned by a company that runs a company that's affiliated with a studio. It's something to keep an eye on, not necessarily freak out about. Not like cupcakes. They are something to hate with the fire of a thousand suns.