Here's What I Like About the "Shark Night 3D" Trailer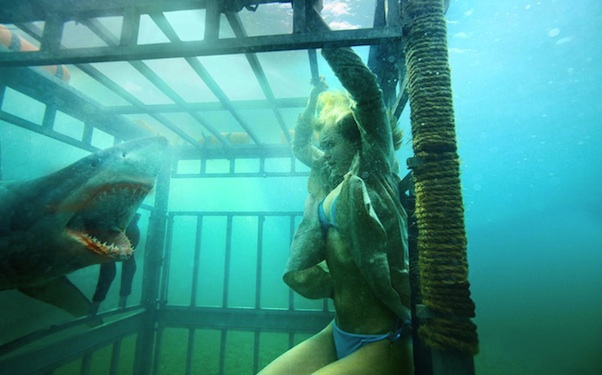 Posted by Matt Singer on
Somehow we missed this earlier in the week, but now, right as we're on our way to kick off the big holiday weekend, seems like the perfect time for this trailer anyway. It's "Shark Night 3D" from "Snakes on a Plane" director David R. Ellis.
Here's what I like about the trailer for "Shark Night:"
1)The movie is called "Shark Night" but out of may 75 shots in the trailer, only 3 take place at night. That's a good sign, and a good indication of exactly what kind of movie this is.
2)The line "This is insane! This is a lake!" followed by the line "A salt water lake!" Beware salt water lakes! Four out of five shark-related nights take place on salt water lakes. It's true. Look it up.
3)The film stars Sara Paxton, who was fantastic in Ti West's new film "The Innkeepers," which I saw at South by Southwest 2011. She had a lot more clothes on in that movie. Again, good sign, and a good indication of exactly what kind of movie this is.
4)Speaking of Paxton, the shot where she goes into a shark cage and is attacked by a shark intrigues me. I've read the official synopsis provided by the folks at Relativity — basically Paxton's character and her friends go to her family's lake house for a day of fun and a night of sharks — but it doesn't explain why, if someone knows there are sharks in the water — excuse me, the salt water — would they under any circumstances get into a shark cage. I can't wait to find out.
I know summer just started, like, two hours ago, and no one wants to think about the end of the summer already, but I am really looking forward to "Shark Night 3D," which I shall henceforth only refer to as "Sharks on a Night." It comes out on September 2.