Toni Collette's "Mental" Note and the Wave of '90s Nostalgia Soon Hitting Theaters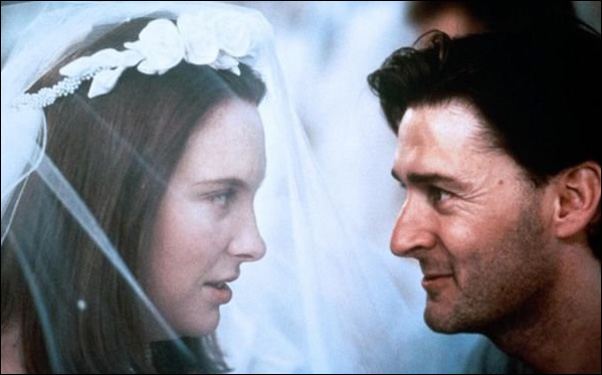 Posted by Stephen Saito on
Toni Collette is returning to Australia to work with director PJ Hogan for the first time since the two collaborated on their breakthrough film "Muriel's Wedding" 17 years ago on a comedy called "Mental," in which Collette is expected to star as a caretaker for a politician's family of seven that has recently seen their matriarch admitted into the psychiatric ward. The film will not only serve as Hogan's first in his native country since "Muriel's," but it's also the latest indie production to suggest that soon audiences could relive the glory days of '90s, or at least enjoy a nostalgic kick of seeing many of its filmmakers reunite.
Late twentysomethings, you knew this day was coming with the pop cultural markers all around. For years, you've had a fond spot in your heart for "The Goonies," A-Ha and "Choose Your Own Adventure" books, but could only embrace it at a remove from those children of the '70s that started developing their own personal tastes in their teens and you could only watch as the "Star Wars" prequels, "Indiana Jones and the Kingdom of the Crystal Skull" and even as recently as "The Expendables" sent ripples through the spines of hardwired movie geeks that saw their progenitors in theaters rather than from worn VHS tapes.
Personally, I began to worry/anticipate this day as early as 2003 when 1987's "Can't Buy Me Love" was remade with a racial twist into the Nick Cannon-Christina Milian romcom "Love Don't Cost a Thing," but this year alone, it's a group of films with far better pedigrees that'll start to filter through theaters possibly as soon as this fall when Whit Stillman's "Damsels in Distress" will mark the first film from the "Metropolitan" director in more than a decade, updated to include current indie darling Greta Gerwig as a college student who falls in with a clique that aims to treat their depressed peers.
Then "Clueless" fans can expect their day of reckoning with "Vamps," the romantic comedy that once again puts Alicia Silverstone at the center of an Amy Heckerling production where she'll play a bloodsucker alongside Krysten Ritter who has trouble with her lovelife. And it was recently announced in Austin that cameras are rolling on a remake of Richard Linklater's seminal 1991 film "Slacker," backed by the Austin Film Society, which commissioned a host of local filmmakers ranging from collectives such as the Alamo Drafthouse, who came up with the idea, and the University of Texas' Reel Women chapter to veteran helmers such as Jay Duplass ("Cyrus") and Bradley Beesley ("Fearless Freaks") to recreate scenes from the landmark film. The film is already scheduled to premiere in Austin on August 31st with Linklater in attendance, all to benefit the very worthwhile Texas Filmmakers Production Fund.
It isn't limited to films – this year alone will see the return of rock bands Soundgarden and a reinvented Sublime, now called Sublime with Rome (a reference to the lead singer that's replaced the late Bradley Nowell), but apparently 20 years has been decided upon as the right time to recycle pop culture. For "Arrested Development" fans waiting for the long-rumored movie version or the next White Stripes album, you may want to set your clocks for 2020.