Celebrate Summer With Our Favorite "Summer Movies"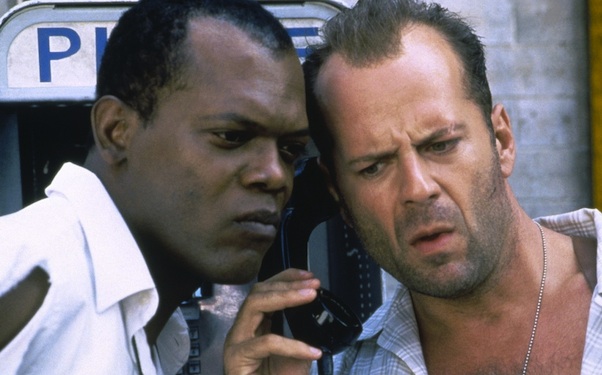 Posted by Matt Singer on
Memorial Day weekend marks the unofficial start of summer and the unofficial start of summer movie season. And when we say "summer movies" we typically mean the sort of stuff released during the summer: big, noisy, expensive blockbusters. But earlier today on his blog, Roger Ebert posted a great old episode of "Siskel and Ebert," where the guys, dressed in their wackiest Hawaiian shirts, celebrated what they called "the movies of summer." In other words, movies set in summer, or evocative of our own personal memories of summer.
True to form, many of their choices are deeply personal and highly eclectic: for example, instead of picking one of their classic beach movies, Siskel goes for Frankie and Annette's reunion movie "Back to the Beach." With my mind already on the warm weather, I thought I would chime in with a few more favorite "movies of summer." And following their lead, these picks are completely subjective. When I think of "summer movies," I think of these admittedly off-beat choices.
---
1. "Die Hard With a Vengeance" (1995)
Directed by John McTiernan
It's all about those opening credits and that first scene, which rocked me back in my seat when I saw this film for the first time sixteen years summers ago. The Lovin Spoonful's "Summer in the City" plays over steamy shots of Manhattan, culminating with the sudden explosion of bomb in a department store. "Die Hard With a Vengeance" is probably the third best "Die Hard" film, and I couldn't possibly defend it as an objectively "good" movie. But my memories of going to see it and loving it as a kid back in May of 1995 are so strong. It's the very first movie that came to mind when I began thinking about this piece. And it's a great summer movie in both senses of the term —
all the frantic chases, fight scenes, and high-energy stunts leave you just as frazzled and overheated as John McClane.
---
2. "Body Heat" (1981)
Directed by Lawrence Kasdan
Maybe because of my overactive sudoriferous glands, summer makes me think of sweat. And in the context of movies, sweat makes me think of "Body Heat," one of the few movies where the characters wear sweat stains loudly and proudly, like badges of honor. Clearly, Lawrence Kasdan didn't work out any kind of product placement deal with an anti-persperant company for this movie; William Hurt spends half the movie with his shirt slick with perspiration and Florida humidity. He spends the other half naked Kathleen Turner, while the two plot to kill Turner's wealthy husband in the middle of a brutal summer heatwave. "Body Heat" captures the way high temperatures can make any of us go a little crazy, with lust or with hatred. And it makes sweat, something I typically assign negative connotations, genuinely sexy.
---
3. "Before Sunset" (2004)
Directed by Richard Linklater
I'm not honestly sure when during the year "Before Sunset" takes place. It's been a while since I've seen it, and looking at the trailer as Ethan Hawke and Julie Delpy stroll through the streets of Paris, we see fallen leaves at their feet, suggesting it's probably September or October. But regardless of when "Before Sunset" is actually set, it feels like it's set on one of those perfect summer days, when the air is warm but crisp and there's a light breeze in the air. Thinking about that movie always evokes summer for me: I saw it for the first time on a broiling summer day with the woman who'd eventually become my wife and the imagery the movie calls to mind — those beautiful strolls through Paris, that amazing late afternoon light — gives me flashes of sense memory from my own life, back to meeting strange and exciting new people in my own travels, playing the guitar at friends' apartments, nighttime walks in the city, and falling in love over a good conversation.
---
4. "Wet Hot American Summer" (2001)
Directed by David Wain
I never went to sleepaway camp, and I was sheltered from all the slasher movies and raunchy comedies set around sleepaways until I was older. So the phrase "sleep away camp" harkens to my mind the images from a film that makes fun of all those other movies, 2001's "Wet Hot American Summer." The movie was actually filmed during a real sleepaway camp's off-season, when it was plenty wet (you can see rain falling outside cabin windows on several occasions) but not especially hot. Still, even if David Wain and his crew don't really capture the literal atmosphere of New England summer, they do manage to capture the emotional atmosphere of those bygone days, capturing through their absurd humor and deadpan non-sequitors some of the sparkle of young love, or at least the dumb first crushes that feel like the end of the world when they don't pan out. Even though "Wet Hot" features some really dark jokes, it's tone is still sweetly innocent. Though they make fun of camp movies, Wain and the rest also seem to wish they could go back and relive their youths (even though the cast is all far too old for their roles, they all play them anyway, probably to get a little taste of fulfilling that wish). Also: for a silly movie, the opening credits, set around a campfire to Jefferson Starship's "Jane," sure are legitimately cool.
---
5. "The Sandlot" (1993)
Directed by David Mickey Evans
One of the interesting observations Siskel and Ebert make on their "Movies of Summer" show is that summer movies almost always seem to be set in the past, and tap into our feelings of nostalgia for the innocence of our childhoods. Summers as an adult never mean as much as summers as a kid. As an adult, summer basically means one week vacation and more uncomfortable commute to work. But for a kid, summer represents a brief taste of genuine freedom. All of that's true certainly about "The Sandlot," a movie so fond of the past that it's structured as a warm remembrance in the mind of one of the main characters, who flashes back to the summer of 1962 — "the best summer of my life," he says — the year when he moved to a neighborhood near Los Angeles and fell in with a group of kids who play a daily game of baseball on a local sandlot field. As a kid, this charming story entertained me to no end. Of course, now I realize it is nostalgic in the comical extreme: the entire flashback occurs in the midst of the most critical game in the Los Angeles Dodgers' season. The narrator is the radio announcer for the Dodgers and his best friend plays for the team. Instead of basking in the fact that they've both wound their way through life to get to this incredible spot, he spends the entire movie looking back at their childhoods. And as a kid, I thought this was just about the coolest movie ever.
---
Well, how about it? Those are my five; what are your favorite "movies of summer?"