Supercut: Every Bill Paxton Line From "Aliens"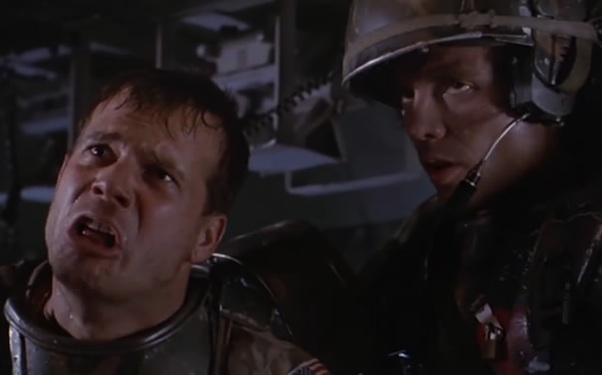 Posted by Matt Singer on
io9 has spotted a new and exciting supercut: every single line uttered by Bill Paxton's Private Hudson in James Cameron's 1986 film "Aliens." Truly this is game over, man.
As supercuts go, it's a good one. It's funny, of course, to see all of Paxton's whinging re-edited into one six minute long mega rant. But played out this way, Hudson's arc takes on tragic dimensions too. He's priggish in the beginning then terrified and scared after the first alien attack. He also has a moment of personal reflect that I must admit I've never really paid attention to before while watching "Aliens" at its full length; babbling about how he was four weeks away from getting out of the Marines. After that, he regains his resolve before succumbing to his final fate. Oh, Hudson. You were too beautiful for this world.
That's the value of these supercuts beyond their superficial pleasures: they give us an opportunity to reevaluate texts we think we understand. Also: by my count, Paxton says the word "man" 31 times in the movie. 31 times! Man, that's a lot.