Steven Tyler On His Epic Drug Use And Being Rejected By Joan Jett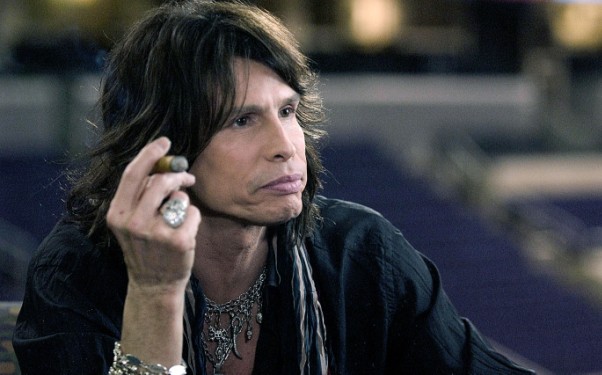 Posted by Brandon Kim on
"I snorted my plane, I snorted my house," Steven Tyler admits in his new memoir, penned with founding Rolling Stone editor, David Dalton. According to The Hollywood Reporter, who read "Does the Noise in My Head Bother You?" so we don't have to, drugs are a constant throughout the entire book.
Tyler talks about getting high as a kid, about bonding over drugs with band buddy Joe Perry, and keeping them hidden in a drum so he can get to them onstage. Over the years, relapses, and eight different rehab centers, Tyler estimates he spent $20 million on drugs. With that kind of money he could have just funded his own cartel.
Much of what Tyler reminisces about is already known from the earlier Aerosmith biography, "Walk This Way," which was co-written with the band, but at least one new bit is revealed about the Demon of Screamin' and his proposition to Joan Jett. Tyler tells how he showed up outside her hotel room one night, stripped completely naked, then waited for her to answer the door. "I'm not into big 10-inch, honey," Jett said, referencing the Aerosmith hit, and shut the door on him.