Soundtracks: "Magic Man" From Ponzi Scheme Documentary "Unraveled"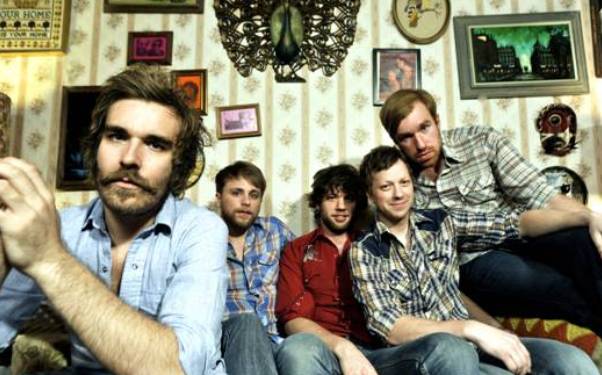 Posted by Brandon Kim on
Columbus, Ohio's Red Wanting Blue wrote this song "Magic Man" for the end title sequence of the upcoming documentary feature, "Unraveled." The film tells the story of Marc Dreier — Manhattan lawyer, graduate of Yale and Harvard Law, giant Ponzi bag — who was convicted for orchestrating a hedge fund fraud scheme right around the same time Bernard Madoff was grabbing most of the headlines. Dreier's claim to fame was selling $700 million in make-believe promissory notes, which he then used to console his fragile ego and live a lavish lifestyle. His excesses obtained by defrauding others included, "a $10 million apartment on the Upper East Side, beachfront properties in the Hamptons, a valuable art collection, expensive cars and an $18 million yacht," according to The New York Times.
The film documents the man prosecutors called the "Houdini of impersonation and false documents," his misdeeds and house arrest as he awaits sentencing, where he confessed his crimes for the camera. Dreier, age 61, should be released from prison on October 26th, 2026, if he lives that long. "Unraveled," co-produced by Steven Cantor ("loudQUIETloud: A Film About the Pixies") is set to premiere at the Los Angeles Film Festival on June 17th.
Listen to Red Wanting Blue get all Neil Diamond on this ode to Drier's arrest and conviction.