Five Things to Look Forward to at the 2011 Seattle Film Festival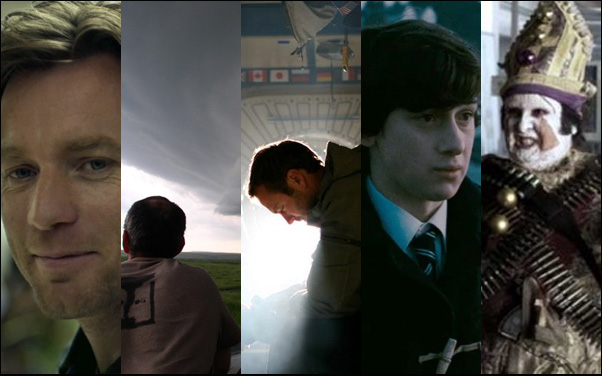 Posted by Stephen Saito on
It would be easy to call the Seattle Film Festival a "best of fest," a collection of the world's most impressive films culled from nearly every festival that happened since the 36th edition of the festival ended last June. In purely relative terms, Seattle doesn't boast a ton of world premieres amongst the 441 films they'll show during the next 25 days, though SIFF definitely has more than most other festivals half their size. Instead, they bring the world to their doorstep with an unparalleled array of international and regional cinema that makes it a rare and precious event unto itself. Unfortunately, I have just a weekend in Pacific Northwest, where I'll be reporting from over the next week, but given the amount of films we've already seen at other festivals, we can certainly make some recommendations for the fest, which kicks off tonight with a premiere of the drama "The First Grader" and continues through June 12th. (A full schedule can be found here.)
– The festival will pay tribute to Ewan McGregor on May 22nd with the "Trainspotting" actor onhand to discuss his career following a screening of his latest film "Beginners," which will also bring out writer/director Mike Mills. The honor couldn't come at a more appropriate time since McGregor's on a roll and not only will the festival show oldies but goodies "The Pillow Book" in advance of his arrival on May 20th and "Moulin Rouge!" on May 22nd, they're also screening "Perfect Sense," his latest collaboration with "Young Adam" director David Mackenzie straight from Sundance that's a romance set against the onset of a worldwide outbreak of a mysterious virus that robs people of their senses. Unfortunately, the festival itself was robbed of its planned tribute to Al Pacino when he was nominated for a Tony Award, so the McGregor tribute will be an even more exclusive opportunity to hear an actor talk about his craft at the fest.
-The sheer size of the Seattle Film Festival allows for experiences well beyond the average movie. Angelenos already know about the wonders of Shadoe Stevens' remixes of film soundtracks from his frequent stops at the Cinefamily, but he'll be treating folks up north to his E.L.O.-scored version of Douglas Fairbanks' "The Thief of Baghdad" on May 26th. Meanwhile, cinephiles will appreciate the May 28th screening of all 270 minutes of Portuguese director Raul Ruiz's historical epic "Mysteries of Lisbon" while families will surely crowd the AMC Pacific Place on May 22nd when the festival will have representatives from Pixar onhand to present the American premiere of a new "Toy Story" short "Hawaiian Vacation" as well as footage from "Cars 2."
However, the two films that I can vouch for as films to catch on the big screen – or in one case, the really big screen – are Sean Casey's doc "Tornado Alley" (June 4th and 6th), which sees the "Storm Chasers" star take his act to IMAX as he captures the wonder and devastation of being inside the eye of the storm, and Will Eubank's "Love" (May 21st, 22nd and June 11th), a sci-fi epic scored by Angels & Airwaves that toggles between the grandeur of outer space and the grit of a Civil War battlefield when an astronaut staves off loneliness by reading the journal of a soldier. Both have incredible stories behind them, as interviews I did with Casey and Eubank attest, and are well worth checking out in the special setting only a festival can provide.
– Two films that would've made my top 10 list last year if they had opened in the three months after they premiered at the Toronto Film Festival will just have to wait for this year's list, though audiences in Seattle won't have to be as patient to see them. This weekend, "IT Crowd" star Richard Ayoade is scheduled to accompany his beautiful and brilliant directorial debut "Submarine" to the festival before it opens in limited release on June 3rd. Of the proud British tradition of "Angry Young Men" films, except for the fact its protagonist is but a mere 15 years old, "Submarine" is a rare coming-of-age story that feels completely original even as it burrows deep into one's nostalgia for the recounting of Oliver Tate's first love, which corresponds to the marriage of his parents (Sally Hawkins and Paddy Considine) falling apart. The film screens May 20th and 22nd.
And while we're on the subject of sharply funny and expertly observed films, Seattle will also host Spanish madman Alex de la Iglesia's latest, "The Last Circus," which follows the story of a man deigned from his youth to be a sad clown under the big top and seeks revenge for his lowly role as the sidekick to the happy (but evil) clown who keeps the acrobat that the sad clown covets under his thumb. For whatever reason, de la Iglesia hasn't found the same international acclaim as his compatriot Pedro Almodovar, but he's quite worthy of comparison both in terms of his skill as a filmmaker and his wild tendencies. "The Last Circus" screens on May 28th and 31st.
Without hesitation, we can also suggest Tom Twyker's highbrow but slightly sleazy love triangle drama "3 (Drei)" (May 20th and 21st), Mike Ott's modest fish-out-of-water tale "Littlerock" (May 27th and 28th), Rachid Bouchareb's Oscar-nominated gangster flick "Outside the Law" (May 20th and 28th), Evan Glodell's epic breakup thriller "Bellflower" (June 1st and 2nd), Dave Boyle's lovely, delicate road trip comedy "Surrogate Valentine" (May 29th and 30th), and the Swedish black comedy "The Sound of Noise" (June 5th and 9th) about musical terrorists. In the days ahead, expect many more.