Rockstar Games Previews "L.A. Noire" Soundtrack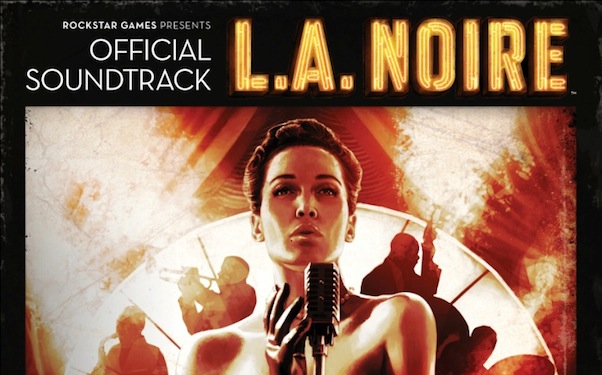 Posted by Evan Narcisse on
I'm a big jazz fan, so one of the things I've been looking forward to the most about "L.A. Noire" is how they'll use the pop music of the post-WWII era in the game. Rockstar's pretty much perfected the art of assembling music that reflects the tone of the interactive work they create.
"GTA: Vice City" introduced new wave acts like The Human League and A Flock of Seagulls to a generation of gamers who were born after their music topped the charts Similarly, "Grand Theft Auto: San Andreas" packed its radio stations full of classic electrofunk, Reagan-era R&B and mid-1990s hip-hop when it hit the PS2 in 2004. The approach changed a little bit out of necessity for "Red Dead Redemption," since last year's hit Western game was set in an era before the proliferation of radio devices was widespread. So, the music in "RDR" ranged from ambient tones to jangly chase themes. Jose Gonzalez' "Far Away"–the only song with vocals in "Red Dead Redemption"–stuns players when it starts playing, because you'd gotten used to not hearing that kind of recorded music. But, it doesn't come across as anachronism; rather, the quiet ballad is almost like being able to read reluctant hero John Marston's mind.
With the preview Rockstar released on Soundcloud over the weekend, it seems like what you'll hear in the game will be a mix of original cinematic orchestral arrangements, pop hits from days gone by and jazz classics by legendary performers. Musician Andrew Hale, best known for songwriting and keyboard duties in Sade, composed the original soundtrack and neo-jazz loungers The Real Tuesday Weld paired up with songstress Claudia Brucken to create the tunes heard in the game's Blue Room club.
Louis Jordan -Aint Nobody Here But Us Chickens (DJ Premier remix) by RockstarGames
L.A. Noire "(I Always Kill) The Things I Love" Claudia Brucken Featuring The Real Tuesday Weld by RockstarGames
L.A. Noire "Main Theme" Andrew Hale by RockstarGames
Rockstar's also attaching a side project to the game's soundtrack, enlisting producers of renown like DJ Premier of Gangstarr fame and Dave Sitek to contribute to the "Verve Records: L.A. Noire Remixed Project EP," too. "L.A. Noire" hits stores tomorrow May 17th and all the music will be available separately on iTunes and other major digital music stores.