Rockstar Games Gets Literary with "L.A. Noire" Short Story Anthology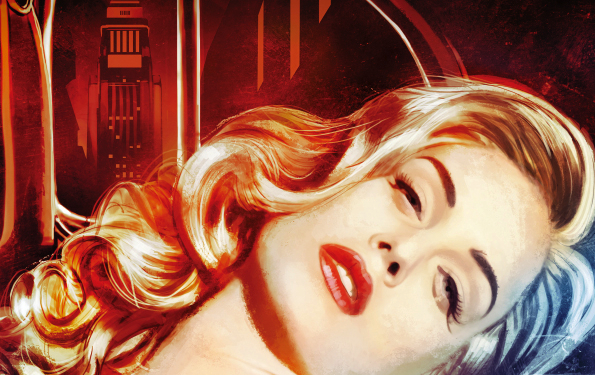 Posted by Evan Narcisse on
In the latest cross-cultural move that seems to just make sense, Rockstar Games announced that their upcoming crime thriller "L.A. Noire" will tie into a collection of short stories. Published by Little, Brown and Company, "L.A. Noire: The Collected Stories" brings together literary luminaries to deliver lurid tales about sex, crime and skullduggery in the City of Angeles after the Second World War. The contributors list is a real murderers' row of crime writers: Megan Abbott, Lawrence Block, Joe Lansdale, Joyce Carol Oates, Francine Prose, Jonathan Santlofer, Duane Swierczynski and Andrew Vachss. Some of the eight stories will connect directly to characters you meet throughout the course of the game. From the press release:
"L.A. Noire draws on a rich history of not just film, but also great crime literature for inspiration," said Sam Houser, Founder of Rockstar Games. "Using the game's world as a springboard, we worked with the genre's best writers to create stories that lived up to the finest traditions of crime fiction."

"We are thrilled to be embarking on a creative partnership with the team at Rockstar Games," said Michael Pietsch, Publisher of Little, Brown and Company. "The possibilities for cross-promotions of this nature, encouraging gamers to read and readers to play games are huge. We're looking forward to a new frontier of book publishing possibilities and see Rockstar as an ideal partner."
The Rockstar collective have always been rather assured storytellers, ones who care about tone and detail as much as game mechanics. In "L.A. Noire," the publisher's crafting something a little different: a game that's meant to be watched as much as played and, in terms of how it approaches the audience, maybe their most mature offering yet. Brendan McNamara–who heads up Team Bondi, the Australian dev studio making the game–has said previously that the work of hardboiled maestros Dashiell Hammett, Raymond Chandler and James M. Cain served as touchstones for "L.A. Noire." With its visual style cues and recent showing at the Tribeca Film Festival, "L.A. Noire tipped its fedora at the influence of film. It's fitting, then, that the "Collected Stories" anthology will reflect noir's literary legacy.
In keeping with new-media fashion, "L.A. Noire: The Collected Stories" will be available on June 6th from eBook retailers like Amazon and Apple. You can read an excerpt from one of the stories at Rockstar's official website.