Reality versus mantras: Common, Larry Gatlin and The White House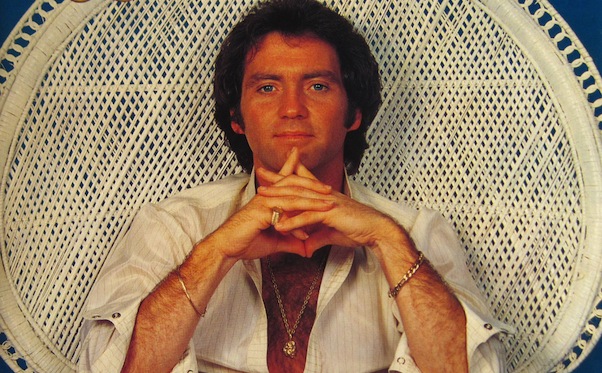 Posted by Grayson Currin on
As of yesterday, conservatives were on attack about Michelle Obama's invitation of the svelte-and-sexual rapper Common to a poetry reading at the White House. Ostensibly bored with its own content and mimetic design, Huffington Post's conservative counterpart, The Daily Caller, went looking for a most-readily decontextualized piece of Common's backstory. In a segment recorded for Def Poetry, he defends Kobe and the King of Pop and suggests burning a Bush of the presidential variety. The piece was such political fodder that even Sarah Palin managed to fire off 25 thoughtful characters about the situation, via Twitter: "Oh lovely, White House…" Fox News, of course, diligently covered the story; the White House retrenched, sort of.
It's easy to launch racism charges at the right's criticism of Common, but that's problematic for two reasons: First, we're betting black country star Darius Rucker wouldn't get the same treatment from Palin and her pals; after all, we don't remember any stump speeches about Common's Gap or Zune commercials. Those are good for the economy. Rather, what the right seems to be attacking here is the honesty and complexity–really, the thoughtfulness, in spite of or maybe because of its pop-culture accessibility–found in Common's work. When Common raps on record or offers a rhyme tonight at the White House, he's offering his view of the world. If that means he's complaining about the woman who came home with him from the club just to watch movies and fall asleep or extoling each of the lessons he's gleaned from reading the texts of history's dominant religions, the worldview offered in his discography seems real and developed. Sure, Common has said things over the last two decades that might irk a lot of people, whether that be through his songs about sex or his sociopolitical stances. But his career has been defined by writing about more than one thing, more than just liking orgasms or not liking the president. The right seems scared of a voice that's offering its mind's full view–a complicated view of reality, no matter who it might offend.
Personally, I'm offended for related reasons by "Americans, That's Who," a single issued earlier this week by the country-gospel group Larry Gatlin & The Gatlin Brothers. In a Monday press release, Gatlin, who won a Grammy for "Broken Lady" back in 1977, had this to say about the glossy country dross: "We've known for some time that it would take a groundbreaking, monumental event for us to release this single to radio. The death of Osama bin Laden meets those qualifications. We would like to send a very special 'thank you' to the members of SEAL TEAM SIX and all of the brave American men and women in uniform who risk their lives to keep us free. Who are these good people? AMERICANS, THAT'S WHO!"
Let's forgive the fact that Gatlin, always one for a gathering of arms, is trying to cash in on someone dying and pay attention to what he's saying. The three-minute tune essentially lists all the things he thinks that American citizens and soldiers have done for victimized people in foreign lands. For Gatlin, the list includes feeding, clothing and housing poor people. Soldiers have freed folks and expanded democracy while leaving families for possible death overseas, all for freedom of speech. Somehow, though, Gatlin also takes a jab at the effete American media, singing that you won't read about these beneficent efforts in the paper, though he's certain that they're true. Go ahead, Common, and consider the irony.
The tune ends with a full minute of harmonizing of both the title phrase and "Glory, glory, Hallelujah," lifted, of course, from an old spiritual and "The Battle Hymn of the Republic." No where is there any hint of the mistakes we might have made or continue to make as a country; for Gatlin, we're all good, all the time. Too stupid and stilted to be a Trey Parker and Matt Stone satire, "Americans, That's Who" presents a reality that's so mitigated–or, really in Gatlin's case, made-up altogether–it isn't even expression. It's a Hallmark greeting card version of a complex national identity, with the sort of sloganeering that, come campaign time, is scary.
The left, then, shouldn't be surprised into reaction by the right's condemnation of Common; it's nothing more than the standard treatment the liberal media gets for not adhering to the Fox News cycle. Rather, it should be concerned that a song like "Americans, That's Who" could ever be taken seriously, that it could be a single worth selling and singing. There's nothing more motivational than a mantra.