Ramble at the Ryman: Levon Helm's new live set should be your Dylan birthday primer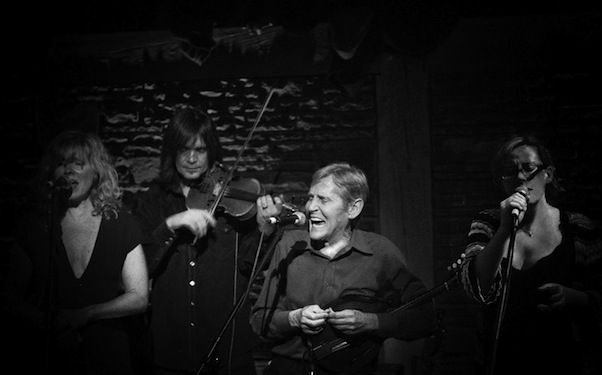 Posted by Grayson Currin on
Deep Elem Blues by Vanguard Records
Bob Dylan turns 70 next week, an occasion that has been and will continue to be marked by opportunistic think pieces and reheated commentary concerning America's most celebrated songwriter and arguably easiest target. Two days later, Levon Helm–the one-time Dylan drummer who backed the bard during his early electric days–will turn 71, an occasion that will doubtlessly be marked by much less ceremony and verbosity.
A week ahead of his old boss's big day, though, Helm has released Ramble at the Ryman, a CD and DVD recording of a massive Sept. 2008 concert he hosted in Nashville's legendary auditorium. Before Dylan becomes a temporary buzzword next week, it's a 15-track, career-crossing compendium worth exploring.
Not every bit of Ramble at the Ryman is noteworthy: Helm and Sheryl Crow never quite find their mutual mark on the mandolin trot of "Evangeline," and this take on "Time Out for the Blues" suggests that you've settled among the smoky, dim confines of just about any ol' Americana roadhouse with players worth their whiskey. But the highlights are essential testaments to Helm's gravelly tenderness as a vocalist, whether on his natural, narrative delivery of "A Train Robbery" or his mix of mourning and hope on this spare, show-stopping version of "Anna Lee." Those two alone make the set a must-hear. And the closing triptych of favorites from The Band–"The Shape I'm In," "Chest Fever" and, requisitely, "The Weight"–reassert just how good and fluid a drummer Helm has been for four decades. Here, his pockets are big, his grooves patient, as if his kit is simply an extension of all the soul and country music he's ever heard.
Ramble at the Ryman's motley supporting cast–mainstream fence-sitter Sheryl Crow, accomplished actor and questionable bandleader Billy Bob Thornton, bona fide roots stars John Hiatt, Buddy Miller and Sam Bush–might raise some brows and suspicions. Before an opening, particularly raucous take on "Ophelia," though, Thornton calls Helm "an inspiration for everybody in this audience, myself included, one of our heroes." When you're reading the Dylan hagiographies next week, don't forget the supporting casts and characters that have helped Dylan make his career. And remember that there's not one better or more essential Levon Helm.
Ramble at the Ryman is out now on Vanguard.